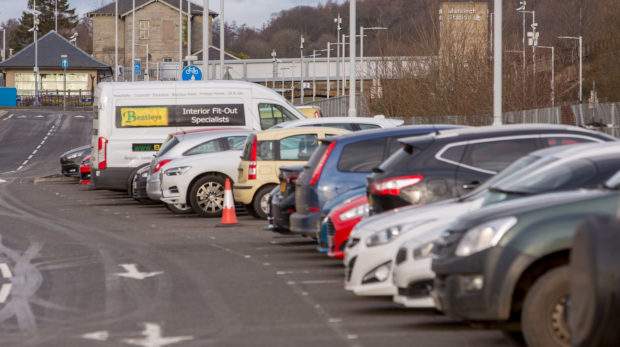 Councillors from various political groups spoke out yesterday against the plans to roll out car park charges at 14 locations across the north, fearing the impact on small businesses.
A report before councillors states the roll out would generate £0.067 million, while car parks which already carry a fee would increase to a minimum spend of £1 for an hour, with extra costs for every additional hour.
Also among the changes will be a 5% uplift in parking permit fees – off and on street – and the removal of the free residents parking allowance in Lochaber.
In total, the car parking charge plans would generate savings of £1.407 million. The current income from such charged is £0.68 million.
New car park charges will be rolled out at Alness train station, Chanonry Point, Dingwall Southside, Ullapool Latheron, Kyle, Broadford North and village, Mallaig East Bay and Village and Shin Falls near Lairg. In Nairn, four car parks will be affected – the library, harbour, Cumming Street and The Maggot.
Nairn and Cawdor councillor Liz MacDonald (SNP) said: "This is a disastrous suggestion from the administration and impacts on rural communities."
Ms MacDonald said the proposal should have been put through local area committees and the Environment, Development and Infrastructure committee to consider the implications.
She said the cut had been "parachuted in" and could jeopardise the Nairn BID (Business Improvement District) proposals, which involve implementing a local business levy to bolster the wider town economy.
And fellow ward councillor Peter Saggers (Conservative) fears the vote for BID could be lost as a result.
Nairn councillor Tom Heggie (Independent) said: "We are encouraged that all of these sites are subject to review and consultation but it would have been good if consultation happened prior to this."
Cromarty Firth councillor Carolyn Wilson (Indpendent) said imposing charges at the train station car park in Alness would unfairly hit commuters who are being encouraged to use public transport.
Councillor Andrew Baxter stressed that other parts of the region need to take some of the burden away from Inverness, Fort William and Aviemore – areas where charges already exist.