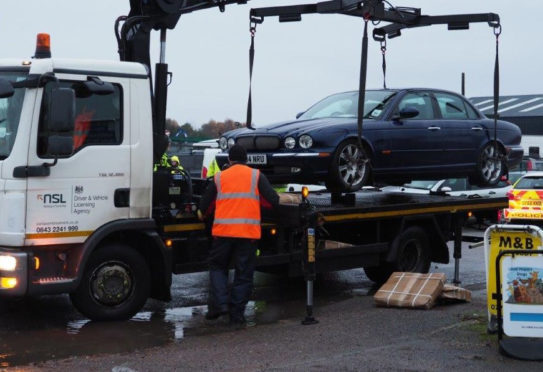 A business guide produced by Trading Standards Officers in the Highlands is to be rolled out across the country providing guidance to second hand car dealers.
The Society of Chief Officers of Trading Standards in Scotland (SCOTSS) has published Guidance for Second Hand Car Dealers and printed copies are being made available to dealers across Scotland.
The document outlines how dealers can comply with The Consumer Protection from Unfair Trading Regulations 2008 (CPR's) and the potential implications following a breach of consumer law.
David MacKenzie, Trading Standards Manager at The Highland Council said:  "Consumer law can be tricky for small businesses to interpret and a key part of our role is advising small Highland businesses on their obligations.  Recent changes in the law had resulted in us receiving a number of queries from car dealers.
"We soon realised that, instead of writing bespoke responses to every query, it would be more efficient in the long run if we produced a guidance document which we could supply and refer to.  So our officers wrote such a document."
Chief Executive of the Scottish Motor Trade Association (SMTA) Sandy Burgess added: "This document is a welcome addition to the level of guidance and advice available to our members and the wider industry of professionals who are engaged in the retailing of used vehicles across Scotland. By adhering to the detailed advice given, our membership can expect to maximize their exposure to the motoring consumers seeking to buy their next vehicle."