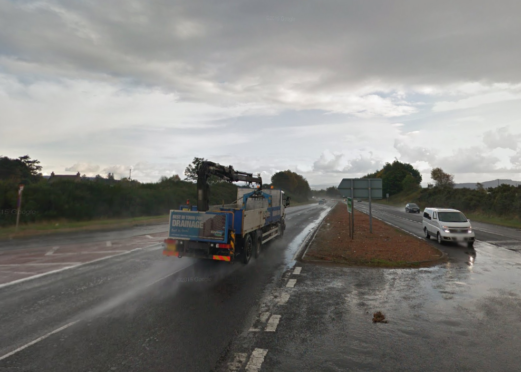 Essential road safety improvements are set to take place on the A9 at the B9169 Munlochy Junction starting this sunday.
The £50,000 project will involve the installation of 640m of safety barrier in the dual carriageway central reserve and nearside verge areas.
The works will help create a safer environment by reducing the risk of motorists crossing the central reserve near the junction.
At the same time teams will also install new road markings at the junction areas, making full use of the traffic management available during the project.
Works will begin this sunday and are expected to last for ten nights, with no works taking place on Friday or Saturday nights.
They will begin at 7pm each evening and continue until 7am the following morning, and all traffic management will be removed outside of working hours.
For the safety of both road workers and motorists, during working hours the A9 will be reduced to a single lane in both directions from about 500m south of the B9161 Munlochy junction to about 800m north of B9161 Munlochy junction.
The Munlochy and Criagrory junctions will remain open at all times however lane restrictions will apply.
Eddie Ross, BEAR Scotland's North West Representative, said; "These works are essential to improve road safety at the A9 Munlochy junction by helping to reduce the risk of errant vehicles crossing the central reserve.
"We do everything possible to minimise disruption when work is taking place but we have to install a barrier in the central reservation which will require lane closures for the safety of our teams as well as motorists.
"We thank motorists for their patience in advance while we carry out these improvements, and ask drivers to pay attention to the traffic measures and temporary signage in place during the work, as well as to plan ahead as much as possible.
"It is always recommended to check the Traffic Scotland website and twitter account for the latest travel information."