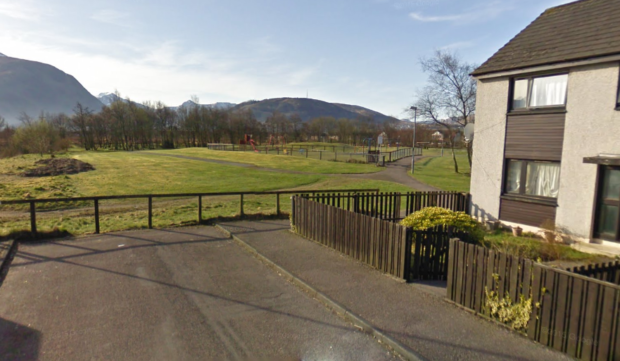 It is one of the largest villages in Scotland and Caol in Lochaber has now moved a step closer to having a suitable play park.
The site at Banavie Road next to the Gaelic school is currently the home of a dilapidated play area, which urgently requires refurbishment.
However, it is in the process of being replaced with impressive new equipment, and with confirmation of a £100,000 grant towards the £300,000 cost, it looks likely the villagers' dream could become a reality by the end of the summer.
Local father Damian Macdonald, 33, has spearheaded the project. The committee has just learned that a £100,000 funding application to WREN, a not-for-profit business that awards community grants, has been successful.
Mr Macdonald said: "It is very encouraging, we have another two applications in, and all being well, we will have enough money to start the project early summer and hopefully, by the end of summer, will have the park built.
"Parents, grand-parents, childminders, everyone is saying how badly needed it is.
"Given we are one of the biggest villages in Scotland, when you compare what places of a similar size near Inverness and Glasgow have, our facilities are very behind the times."
He added the new park will include carved benches, a shelter, swings, chutes, slides, trampolines and zip slides. It will be accessible to children of all abilities.
Highland Council has offered the land on a 25-year lease. The authority has already provided £50,000 towards the project with two old, run-down play areas near the shore being removed as part of a flood prevention scheme.
It has also provided £12,000 from a housing fund.
Mr Macdonald added: "The facilities for young people in Caol are terrible. Everywhere you go there are 'No ball game' signs.
"We want the new play park to be totally accessible to children of all ages and abilities and we have gone into a few of the local schools to show children some of the designs and hear what they want."
The Caol play park committee has been helped by Inverness based consultancy, Alan Jones Associates, which was also involved with the successful Plantation play park near Fort William.
The consultancy carried out a feasibility study which identified the Banavie Road site as the preferred option.