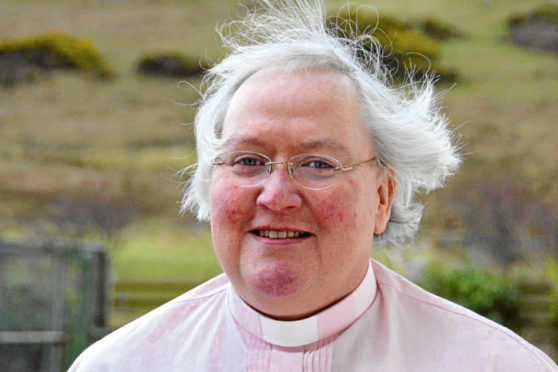 Robert Louis Stevenson has been, and still is, one of my favourite authors of all time. So when I was offered the chance to watch David Edgar's adaptation of one of his best known novellas at HM Theatre, I jumped at the chance.
Having spent three years at university studying Victorian and Scottish literature I was convinced I would breeze through two hours of Dr Jekyll and Mr Hyde, but in truth it was rather difficult viewing.
While the actors on stage were talented and the staging and lighting some of the best I have seen in recent times, the bleak nature of the play made it hard to "enjoy".
And when I say enjoy I mean I did not leave the theatre grinning from ear to ear as I did on my last visit when I was whisked off to a magical land by the Scottish Ballet while watching the Nutcracker.
What the play did do, however, was remind me why I loved the book and left me thinking about a number of things.
My dad asked me when leaving the show "what was the point?" And with that he meant why take a well-known book written more than 100 years ago and perform it on stage a century later. It would appear, to those who are unfamiliar with the story, that not many changes had been made to relate to a modern viewer.
However, where I disagree with him (sorry dad) is what was relevant then is still relevant now.
When Stevenson penned the novella he said he had "longed to write a story on that strong sense of a man's double being".
As a result he dreamed up the story, with its Gothic overtones and the spirit of Darwinian theory which was popular at the time, and the book he wrote in a mere 10 weeks captured the public's imagination.
His themes also stemmed from the struggle he had with his own mental health, seeing himself as having a bit of a dual personality.
And today these issues and how people deal with them are still prevalent.
In a world where stress is normal and more and more people are turning to the bottle after a hard day at the office, the message may not seem so ancient.
Director Kate Saxon said: "Jekyll and Hyde is a story that many of us know, or at least think we do. Often, it's the various adaptations, or even philosophical responses to the themes within, that are foremost in our minds.
"Stevenson's novel offers a glimpse into our subconscious fears, with the idea that we all have within us a baser self.
"It is unsurprising that breathing life into that dark inner self stirs our deepest anxieties. My task then, is to bring that to life on stage."
In my opinion, Saxon has managed to portray exactly that. Alongside Phil Daniels, as Dr Jekyll and Mr Hyde, and Grace Hogg-Robinson, as Annie, the pair bring out that feeling of macabre horror Stevenson, and indeed the whole Victorian age of authors were trying to achieve.
While I said I did not "enjoy" the play, that does not mean to say I did not appreciate the two hours of good acting, staging and lighting. It just didn't leave me with that fuzzy feeling I get after the ballet. However I feel Saxon would have felt somewhat disappointed if the Gothic horror she had directed didn't leave me feeling somewhat melancholy.