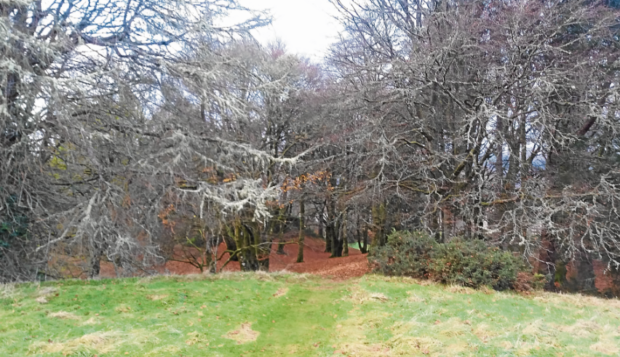 A community project in the Highlands has been awarded over £200,000 to preserve the only patch of deciduous woodland left in the area.
Fort Augustus and Glenmoriston Community Company have been awarded £202,000 by the Scottish Land Fund to bring their ambition of creating a woodland amenity area in the centre of the village to life.
The group previously tried to purchase the land in 2011, following the collapse of a housing development deal scheduled for the land. The group managed to get a community right to buy in a bid to safe guarde the land for future generations.
Linda Whiteside, chairwoman of Fort Augustus and Glenmoriston Community Company said they are delighted to have received the funding. She said: "We are absolutely delighted and we are very aware that the work that went into it shows as a community we can achieve these things.
"We will require to do a management plan for the land. There will be plenty of space for amenities use, housing and education.  That's what the community want as these items are what they have come up with from consultations."
The project is one of eight across the country to receive a share of £1.2 million.
John Watt, Scottish Land Fund Committee chairman, said: "From Shetland to South Ayrshire, today's funding will help eight local communities to take ownership of land and assets and in doing so, drive positive change in their areas.
"We know that groups put a tremendous amount of research, drive and passion into fleshing out their community ownership plans, and I am delighted that the Scottish Land Fund has been able to step in and make their dreams a reality."
Sandra Holmes, Head of Community Assets at Highlands and Islands Enterprise (HIE), said: "The latest round of awards from the Scottish Land Fund will help these groups bring important land, buildings, and services into community ownership.
"Acquiring these will give communities the resources and control they need to deliver exciting projects for the benefit of the people living in and visiting their areas."
Shetland community group Community Development Company Nesting also received a share, following an award of £47, 109.
The group in Vassa, South Nesting, aim to purchase former primary school, Nesting Primary School and the surrounding woodland to provide a range of activities through a five year phased plan including a childcare facility, a gym, a workshop and learning centre and meeting and storage rooms for groups and businesses to hire.