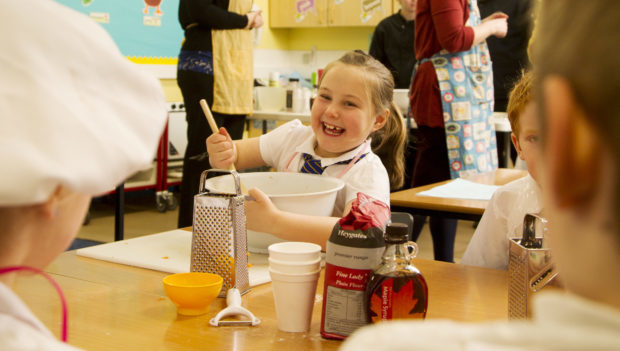 Pupils from across the north came together yesterday to take part in a Generation Game style bake-off as the search for Scotland's baker of the year commenced.
Raining winners Reids of Caithness hosted the official launch at their bakery with the young contestants attempting to make Jam & ice Empire Biscuits, Cream and jam a strawberry tart and Apply cream filling to Cream Yum Yums/Donuts.
The launch comes as Scottish Bakers, for the seventh year, calls on the public to get behind and vote for their favourite local baker to help them win this prestigious award.