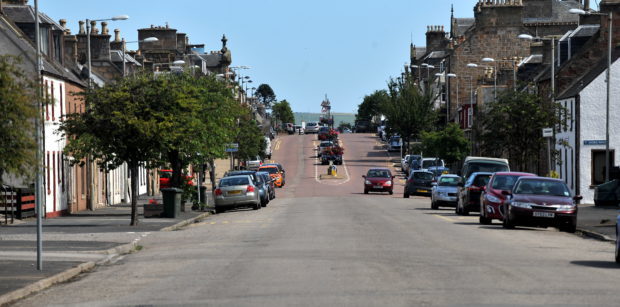 Police in Invergordon have issued 15 anti-social behaviour warning letters to youngsters in the town.
Officers are pledging to crack down on young people they said have been intent on creating misery for other residents.
Local officers and other specialist departments are carrying out regular patrols in response to ongoing community concerns.
Officers are also working with a variety of partners to deter anti-social behaviour and offer alternative options to young members of the community who could be tempted into criminal activity.
Area inspector Jamie Wilson said: "Anti-social behaviour of any form is unacceptable and causes unnecessary anxiety and fear within communities.
"We would like to thank members of the public in Invergordon for their patience and co-operation whilst inquiries take place into incidents of anti-social behaviour and damage to property involving a small group of youths.
"Patrols are being conducted in the areas whilst officers carry out investigative work into incidents reported over the past fortnight.
"Fifteen anti-social behaviour warning letters have been issued to young people in the presence of their parents.  I would appeal to parents in Invergordon to continue to provide us with their support and to keep an eye on where their children are going and what they are doing.
"I am also reassured by the commitment from partners that we are working hard to reduce anti-social behaviour and deal with those who attempt to create misery in the town."
Local councillor Maxine Smith said: "I know this spate of vandalism and criminal behaviour from youngsters has terrified some residents and this is unacceptable.
"These are a few youngsters, who are bringing down the tone of the whole town and it's not fair.
"Not fair to other decent children and not fair to the people, who have become their victims.
"I would urge anyone with any intelligence or information on these incidents to contact myself or the Police in strictest of confidence.
"This cannot be allowed to continue.  The CCTV in the High Street has been instrumental in assisting."
Inspector Wilson added: "With the ongoing support of the local community, partner agencies and parents, we will combat this issue as we cannot do it alone.
"Please call us on 101 or you can also pass information to Crimestoppers anonymously on 0800 555 111."