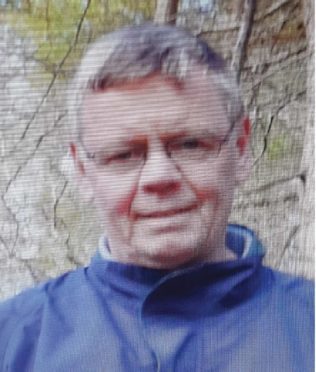 A hillwalker was still missing last night after a major search operation was launched yesterday when he was reported overdue in Wester Ross.
Coastguard rescue helicopter 951, police and Torridon and RAF Mountain Rescue Teams scoured the hills in the Strathcarron area for Stephen Mitchell.
The 57-year-old from Crieff in Perthshire set off on Friday, planning to walk in the Bendronaig Lodge, Lurg Mhor and Bearneas areas.
Police said he was believed to have been near Beinn Dronaig about 9am on Saturday.
Mr Mitchell's car was found parked near the Strathcarron Hotel yesterday morning. It is understood he is an experienced walker.
A police spokesman said: "Stephen is described as 6ft tall with grey hair and will likely have greying stubble. He no longer wears glasses as shown in the photograph.
"He carries a black rucksack and has either an orange or sulphur coloured sleeping bag.
"He was intending to sleep in bothies during the walk and we are asking anyone who used bothies in the area over the weekend to get in touch."
Anyone with information regarding Mr Mitchell's whereabouts is asked to contact police on 101
In a separate incident at the weekend, a man died after falling more than 650ft on a mountain north of Glenfinnan.
Police had still not named the man yesterday, who is understood not to be local to the Highlands.
The body was found on Saturday on the 3,159ft high munro Sgurr Thuilm.
He was the sixth walker to lose his life on Scotland's hills this winter.
John Stevenson, Lochaber Mountain Rescue Team Leader, said the man tripped and slid to his death. He said there was little he could have done in the conditions, with the ice being "bullet hard".
The man had been walking with a companion.
Mr Stevenson said the man would have struggled to get anything to grip the ice and stop his fall.
His body was recovered after three members of Lochaber Mountain Rescue Team were winched onto the hill by a coastguard rescue helicopter at around noon on Saturday.