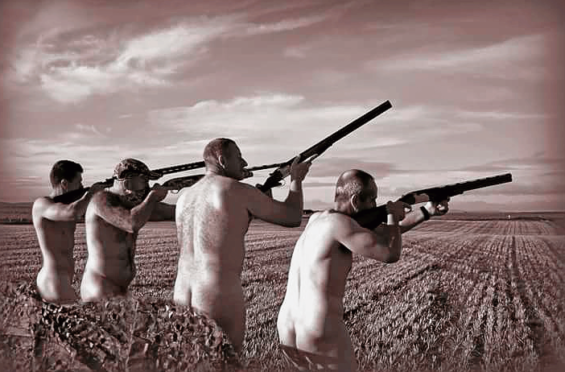 Fundraisers in Orkney went for full exposure – almost – to raise funds for new equipment for a neurology ward in Aberdeen.
Orkney charity Friends of The Neuro Ward ARI have produced a naked calendar – titled Orkney Exposed 2019 – in a bid to raise £5,000, to purchase a monitor for Ward 205 at Aberdeen Royal Infirmary.
Founder and co-chair Caroline Critchlow began the charity five year ago after her husband Kevin suffered a brain tumour and previously created a naked calendar in 2014, raising £15,000 for the ward.
She spoke about the calendar and how she feels, they may be "onto a winner".
She said: "The calendar is out and we are hoping it's a roaring success. One group of people, the Orkney Polar Bears, they got their photo taken while swimming in the sea in February. They swim in the sea regularly all through the year but not usually with no clothes on.
"There are people from 20 to 70 – slim people, plump people and tattooed people – it's a very inclusive calendar. We are hoping to raise money for the neuro ward for new monitoring equipment.
"There is one picture with a man with a red sporran on and nothing else. It's making people smile and if it can do that, you're onto a winner."
The charity are appealing for donations of £10 to purchase of the calendar, captured by Orkney freelance photographer Angela Henderson.
She added: "The calendar was not your ordinary "naked calendar" in terms of shooting it. It was really about people in the community coming together, having fun and "letting it all hang out" in the name of a good cause. The calendar was so much fun to shoot, and there was so much goodwill involved, which, I think, comes across in the photographs."