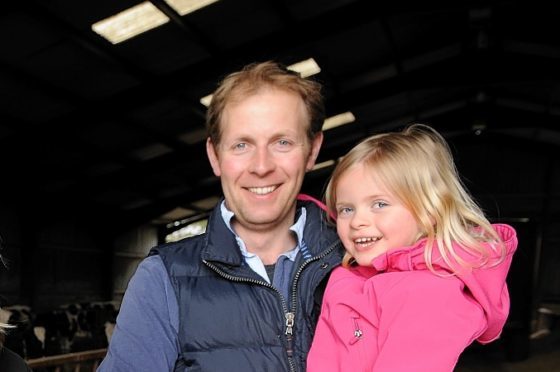 A farmer has condemned two brazen thieves who drove up a long farm lane in broad daylight and stole several hundred pounds from an honesty box.
Detectives yesterday issued an appeal for information and in particular trace the occupants of a small black car.
Nick Mackenzie, owner of Rootfield Farm and Black Isle Dairy in Muir of Ord on the Black Isle, described the pair as "brazen toerags".
He said: "At 3pm an employee working with cows saw the car come up the drive, stop and the two men got out. They were then seen driving away.
"A customer then came in and spotted cash had been taken from the honesty box. It was a pretty brazen theft."
He added: "I had been away and had not emptied the box for a few days so there was probably around £300 in it.
"It is not just the money that annoys you, but the fact people would actually steal from an honesty box."
The farm sells a variety of home-made ice cream, milk and natural yoghurts. We have pork from our neighbours and eggs.
Mr Mackenzie said he had considered not continuing with the honesty box, but added: "I decided not to do that. We will not be put off by a couple of toerags
Police in Dingwall are investigating a theft which occurred last Wednesday, March 7.
A spokesman said: "Officers would like to speak to the occupants of a small black car, possibly a Renault Clio-type vehicle, which had a large poppy secured to its grill which was seen in the area at the time."
Anyone with information about the theft is asked to contact police on 101 or Crimestoppers on 0800 555111.
Last year, thieves raided a collection box at a Shetland garden dedicated to the memory of a young islander who died of cancer.
The honesty box at Michaelswood in Aith was vandalised and broken open, with a small sum of money removed.
The woodland was established by Ray and Betty Ferrie after the death in 1996 of their son Michael, a rising music star, at the age of just 21.
Launched in the summer of 2013, Black Isle Dairy is a small, family-run artisan ice cream company.