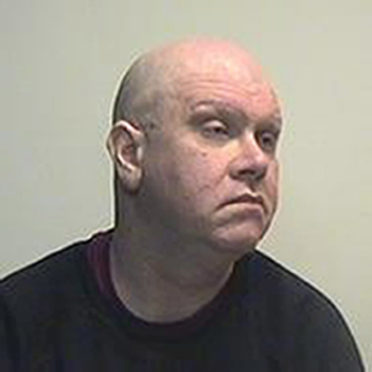 An "evil and dangerous" visually impaired rapist who sexually assaulted eight of his fellow pupils at a school for the blind has been handed a life sentence.
David Penman, 43, from Inverness, was given an order for lifelong restriction yesterday for preying on his victims while attending the Royal Blind School in Edinburgh during the 1980s.
It took jurors one day of deliberations in June 2017 at the High Court in Edinburgh to return verdicts of guilt on 11 charges of rape, attempted rape and sexual assault.
Yesterday, judge Lord Uist decided Penman should be subject to an Order for Lifelong Restriction, meaning he would only be released back into the community once the parole board were satisfied he no longer posed a threat to the public.
Ordering that Penman serve at least four years in custody before becoming eligible for release, Lord Uist added: "Your convictions for the offences committed between 1987 and 1991 and your subsequent convictions in 1993 and 2000 demonstrate, to my mind, that from a young age you have had a a deeply ingrained propensity for sexual violence which has endured into your actual adult life.
"You are cunning, deceitful and manipulative. You have a narcissistic personality disorder and traits of both avoidant and paranoid personality disorders.
"You engage in fantasies involving deviant sexual violence.
"I'm in no doubt that you are an evil and dangerous man and that the risk criteria are met in your case.
"You will be released only when the Parole Board for Scotland considers that it no longer necessary for the protection of the public that you continue to be confined in prison."
Earlier, The High Court in Edinburgh heard how Penman committed rape and sexual abuse on girls and boys during his time at the establishment.
Following conviction, it was revealed that Penman was jailed in February 2000 for 10 years on charges of rape and attempted rape, was convicted of breaching a Sexual Offences Prevention Order in 2009 and received two years probation in 1993 for indecent assault.
Yesterday, the court heard that Penman has spent the past 16 out of the last 18 years in custody.
Judge Lord Uist said: "You are now 43-years-old. Since you committed these offences as a juvenile, you have been convicted of other serious sexual offences as an adult."
During Penman's trial in June, one of his victims, who cannot be named for legal reasons, told shocked jurors how Penman targeted her in December 1986.
The woman, now 42, told the court that he repeatedly attacked her during her time there. The court heard how one day she walked past Penman and heard him tell a pal how she was an "easy target" for rape.
Detective Inspector Kevin Harkins of Edinburgh CID said: "This is an extremely unusual and disturbing case where a boy began committing the most serious sexual crimes against numerous classmates at the age of just 12. Penman's victims were amongst the most vulnerable young people and he left them too scared to speak up about what he was subjecting them to.
"His offences took place around the school grounds and our investigation built up a picture of a devious sexual predator, who took particular care not to be caught by staff.
"I commend the bravery of all of his victims who not only came forward and made the difficult disclosure of what they had suffered, but had to then relive these awful experiences in court when Penman failed to take responsibility for his actions and denied all the charges. I hope that the outcome at court brings them some comfort."