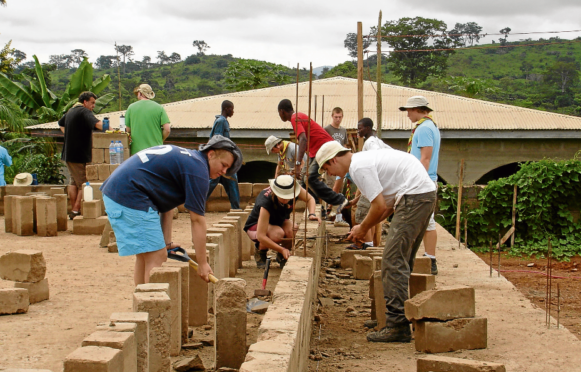 Scouts from Inverness are to head to Ghana to help build a playground for deaf and blind children in the African country.
An expedition is being organised by the Scouts Association in the Highlands and Islands, along with youngsters from Harpenden in Hertfordshire.
Expedition leader Jo Busby is appealing for help in funding the project, saying: "The school we are helping in the Volta region of Ghana survives mainly through donations.
"They have no recreational facilities whatever, but they do have a modest field.
"We want to provide a safe play area for the children on their field so that they can find some joy between their lessons on signing and weaving – the two life skills the school focuses on."
She said the project aims to brighten the lives of very disadvantaged children, as well as give the scouts taking part insight and skills.
Four scouts from the city – Julia Ferguson, Matti Hamilton, Ava Henderson and Andrew Sillars – are currently in training to learn the skills they need to construct the playground, which will include swings and climbing frames.
They are also seeking sponsors to help fund the project
Jo, from Inverness, said: "Any donation will make a difference to many lives while also supporting our international links and the wider education of our young scouts."
The Highlands and Islands Scouts have previously helped schools in Ghana, and recently packed a 40-foot container with equipment and bedding from donated by Raigmore Hospital, bedding from Ness Bank Church, Scouts, Caring & Sharing (Inverness) and baby equipment and children's clothes from the people of Inverness.
Anyone wishing to sponsor the expedition is asked to contact Jo online at jobusby9@gmail.com or by phone on 07718 311254.