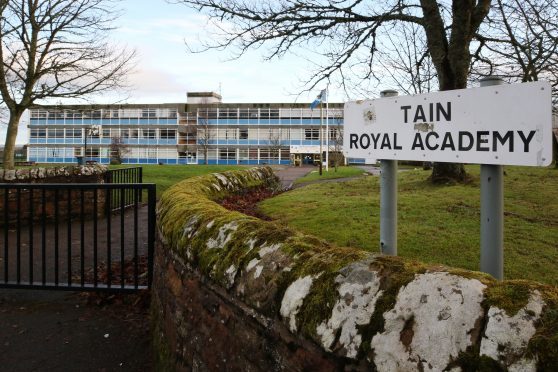 Two sites are now in the running for a new £45 million super school in Tain.
Plans for the 3-18 campus were shovel-ready early last year, but Highland Council went back to the drawing board amid objections to the proposed site at the existing secondary school, with many residents saying the building would be too cramped.
It meant Tain missed out on £12.5 million of Scottish Government for the project, as it no longer met funding criteria to significantly improve the existing school's condition by March 2020.
Instead, the money went towards refurbishing Inverness High School and redeveloping the city's Merkinch Primary School.
But the Tain campus stakeholder group recently met to consider an update by council officers on further work undertaken to appraise site options for the new school.
The options considered – based on a long list previously endorsed by the group – consisted of sites at Tain Craighill, Tain Kirksheaf, Tain Burgage and Tain Royal Academy.
Following a presentation from officers the group gave a clear preference that the council should progress further review and consultation on the Tain Craighill and Tain Royal Academy sites this year.
The group also re-affirmed their commitment to the 3-18 campus model and the role of the stakeholder group as a forum for the community to air their views to the council.
Tain and Easter Ross councillor Fiona Robertson and chairwoman of the stakeholder group, said she is "delighted" with the progress, adding: "The sooner the council can settle on its preferred location for the new Campus, the stronger a position it will be in to bid to Scottish Government for funding for the project."
Wendy Hennem, chairwoman of the Tain Royal Academy parent council, said: ""The local parent councils of all schools are fully supportive of a new 3-18 campus, and want to see that move forward as soon as possible."