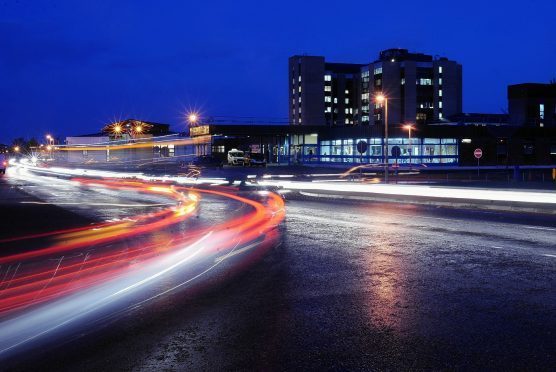 Visiting at medical wards at the Highlands' hub hospital has ceased for the time being after another outbreak of the norovirus in the north.
NHS Highland has placed a temporary suspension on visiting at Raigmore Hospital in Inverness to help medical staff deal with cases of diarrhoea and vomiting in two separate wards.
A total of four cases have been confirmed in ward 2C, while ward 6C has also been closed due to a number of suffering patients.
Dr Vanda Plecko, NHS Highland's consultant microbiologist, said: "Staff across NHS Highland are working very hard to reduce the risk of these infections spreading across the hospital and we continue to appeal for support from the public to help with this.
"We have now put in place a temporary suspension of visiting for all non-essential visitors to help us protect our patients and reduce, as much as possible, the risk of norovirus spreading across the hospital. We are grateful for the support staff across all our hospitals in NHS Highland are receiving from the public at the moment and appreciate everyone's understanding and co-operation at this time."
The suspension is being rolled out across the infirmary to prevent the spread of the disease.
The infection prevention and control team is currently monitoring the situation, with visiting expected to be reviewed at the end of the week.
Ward 2C has been closed on several occasions due to an outbreak, including an episode last year when it was closed to new admissions due to an outbreak of the flu.
Councillor Ian Brown, for Inverness Millburn, which covers Raigmore Hospital, said: "It's again very disappointing that we have had it again. The cleaning is second to none, the domestic cleaners do a great job. I think in the modern day, it's no longer a question of if we get it but when.
"We need some positive publicity. There is a lot more success that goes on at Raigmore. Hopefully it won't take that long to clean up."