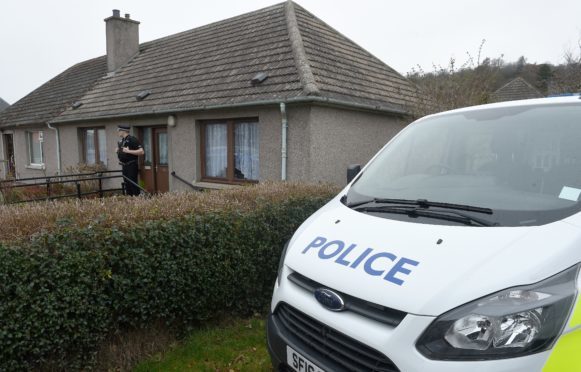 Police and medics scrambled to a house in a quiet Black Isle village after a man in his late 50s was injured.
The incident, understood to have involved a knife, happened shortly after 5pm on Thursday at a house on the High Street in an area largely populated by pensioners.
Locals have been speaking about the "terrifying" incident.
One man, who did not wish to be named, said: "There were three police vans and tape was all round the house cordoning it off and the police van was still there at half 10 sitting there outside the house.
"I am really surprised, it is a shock, it totally is because I am always telling my daughter to lock her door and she says "we are in the Highlands nothing will ever happen".
"It is not what think will happen at the end of cul-de-sac – I am totally shocked."
He added: "There is about six or seven houses in that cul-de-sac that are all pensioners and most of them don't even lock their doors so it is quite terrifying that this kind of thing happens on your doorstep."
A young man came on the scene shortly after it happened said: "There were seven or eight police cars sitting there, an ambulance and there were cars doing circles of the block.
"I was going past about quarter past five. It is a surprise that something like that happened in Fortrose, it is not the norm.
"That was the last we saw until we came past this morning and there were two police cars sitting there."
A police spokesman said: "Police Scotland can confirm that a 32-year-old man has been arrested in connection with a disturbance within a property in the High Street area of Fortrose.
"The incident occurred shortly after 5pm on Thursday, April 5. A man in his late-50s was taken to Raigmore Hospital Inverness following the incident for treatment to non-life threatening injuries.
"The 32-year-old man will appear at Inverness Sheriff Court in due course. The incident was contained and there was no wider risk to the public."