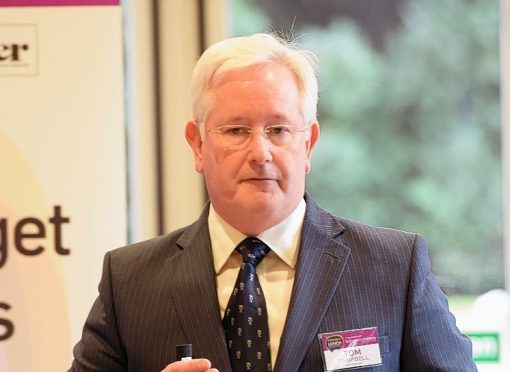 A postgraduate place has been created by the University of the Highlands and Islands for a "groundbreaking" study into the history of the area along the NC500 which could be used for a digital app.
The PhD student will spend three years speaking to historians, museum curators and community leaders in towns and villages along the scenic route to gather material on heritage sites, objects and landscapes across the north Highlands.
Doctor Iain Robertson, of UHI's centre for history, said the information could be used by a specialist company to produce the app, which in theory might "ping" with an alert on someone's phone as they drive along the road and pass a heritage "hot spot."
The PhD work will be funded by public money from the European Social Fund (ESF) and the Scottish Funding Council (SFC). ESF is EU money paid in by the public which goes back into projects for community benefit, while the SFC is a non-departmental body of the Scottish Government which invests around £1.8 billion a year into Scotland's universities and colleges.
One politician suggested last night that those businesses benefiting from the NC 500 should also be contributing to the costs of the work, which UHI was unable to provide yesterday.
NC 500 managing director Tom Campbell said: "I do think this is ground-breaking for tourism and it takes us to another level. It's much more than just a drive.
"It's about our communities, culture, heritage, landscapes and seascapes and it's about the visitors as well. So many of them have said that visiting the North Coast 500 has been life-changing. This studentship will add another layer of depth to the route, to the visitor experience and to our own sense of place."
The NC 500 research project – due to start in October – is one of four fully funded PhD studentships currently on offer at UHI.
The others include exploring social barriers to the development of aquaculture in Scotland, using DNA technologies for assessing ecological impacts on salmon farming, and building entrepeneurial capacity through community creative and cultural projects.
The studentships are part of Developing Scotland's Workforce in the Scotland 2014-2020 European Structural and Investment Fund Programme.
Highlands and Islands MSP Edward Mountain (Conservative) said: "The NC500 has been a phenomenal success story attracting visitors to the Highlands. I welcome this research but wonder if those businesses that benefit from the opportunities that the NC500 should also be contributing to the costs for this work."
James Price, campaign manager at the TaxPayers' Alliance, said it was "baffling" as to why taxpayers's money was being used on the venture, adding: "Spurious PhD funding has not had the scrutiny it deserves, and this is a textbook example. App creation for tourists should be left to the market, not funded by taxpayers who expect their cash to be better spent."