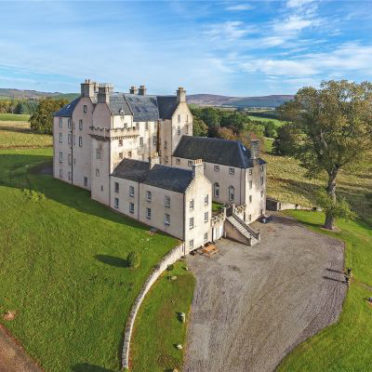 A Russian tycoon who bought former Rangers owner Craig Whyte's Highland castle is trying to offload it at a knockdown price after being convicted of a £4 million fraud.
Sergey Fedotov, who purchased Castle Grant near Grantown-on-Spey for £1 million, admitted a massive embezzlement while he was head of the Russian Authors' Society(RAO), which collects royalty payments on behalf of writers.
The 40-year-old businessman was arrested in Moscow in 2016, and held in custody. He bought the 16-century A-listed pile in 2014 after it was repossessed from Whyte when he failed to keep up with mortgage payments.
He admitted carrying out the fraud during a hearing at Moscow's Meshchansky Court in June last year and was jailed for 18 months. However he was released on parole after serving just six months.
Fedotov, who is still the registered owner of Castle Grant, put it up for sale last October for offers over £950,000 after he was ordered to pay back the money he had swindled from the RAO.
However, it was swiftly removed from the market and was put back up for sale this week for offers over £850,000.
Reports in Russia said the RAO had refused an offer for the castle to be transferred into their ownership and instead want it sold with the proceeds paid to them.
Interior photos show Fedotov has spent thousands of pounds refurbishing Castle Grant after it fell into disrepair during Whyte's ownership.
He has installed modern en-suite bathrooms and a fitted kitchen and one of the rooms features a tartan carpet.
The grand property, which is set in 35 acres of grounds, also boasts a ballroom, drawing room and billiard room.
A sales blurb for the property reads: "In the last year the castle has undergone a significant amount of work as part of a renovation programme and this is very much ongoing work in progress, providing the potential purchaser with an outstanding development opportunity."
Russian police started investigating Fedotov in 2015 after concerns were raised about where he got the funds to buy the castle and other properties in the south of England.
During a preliminary hearing in the case, Fedotov insisted that Castle Grant was bought lawfully and said the purchase was modest as the castle was only worth the price of a small apartment in Moscow.
He said: "That castle in Scotland I have, I acknowledge.
"But this property is irrelevant. The cost corresponds to the cost of a two-bedroom apartment in the centre of Moscow."
Whyte bought it for £720,000 in 2006 but fell into arrears with the £7,000-a-month mortgage. The Bank of Scotland took legal action to recover it after his Ibrox reign ended. Fedotov bought it from the bank.