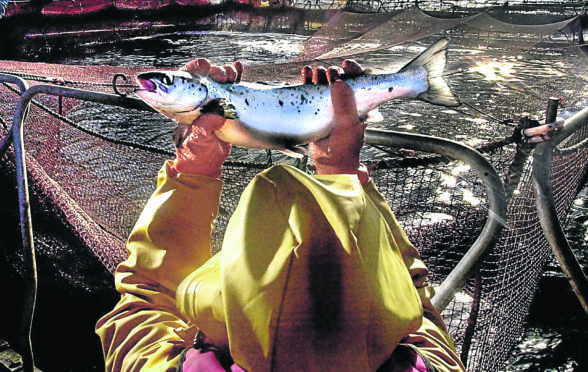 Two huge fish farms have been given the green light to be located in sight of the "most beautiful view in the UK."
The applications were voted through despite campaigners turning up to voice their fears the environmental impact could be "irreversible."
But Highland Council agreed the farms, to be situated off the coast of Skye between Culnacnoc and Lealt, could go ahead.
Organic Sea Harvest aims to produce fish in as "organic" and natural an environment as possible in 24 circular cages 120 metres in size.
Councillors on the North Planning Committee yesterday welcomed the economic boost for the area with seven new jobs created in sight of the "most beautiful view in the UK" according to Chairwoman Maxine Smith.
But Peter Reitsma, 54, from the Skye Communities for Natural Heritage group, said they are against the methods rather than the farms themselves.
He said: "We are not against fish farms – that is so important, we are against the way fish farms are run at the moment – the open net version, with all the problems.
"And as there is an alternative – put them on land with tanks – and you don't have the sea lice, you don't have the chemicals and the waste is used as fertiliser."
"If you look at what the [Environment] Committee of the Scottish Parliament said – it could do irreversible damage."
Councillor Kirsteen Currie said: "What is happening in front us today is seven jobs, that is seven families that could be living in that area.
"That is a community centre, that is a school, the knock-on impact of well-placed, sustainable employment has to be balanced with the environment.
"This application does have due regard for the environment in that area – views don't pay the bills I am afraid."
Alex MacInnes, a director of Organic Sea Harvest, said it is the culmination of four year's work, adding the company will operate "under very, very rigorous standards."
He said: "We will be farming under Soil Association UK 5 Organic farming standards and obviously limits us to chemical use and stocking density, and how we manage fish welfare."
Also involved in the company is Councillor Alister Mackinnon, and Hugh Mackay Drever who is a UK director of Norwegian salmon farming company Villa Seafood.