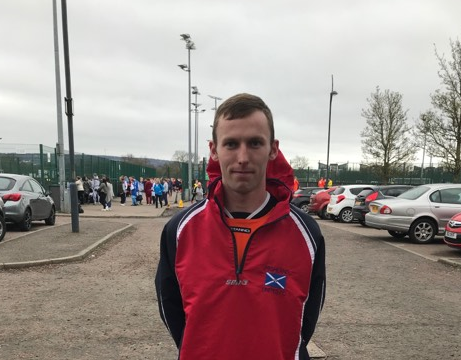 A Highland footballer faces a race to raise cash after being selected to represent Team GB at the 2019 Special Olympics World Games in Abu Dhabi.
Joe McKenzie, 23, from Alness who plays for Highland United, was selected for the British team in 2015 when the games were held in America.
But he was unable to attend due to a lack of funds.
The games are scheduled to be held in the Middle East for the first time from March 14-21 next year.
Each player has to raise £2,500 to cover the cost of travel and accommodation during the games, as well as expenses to and from each practice session.
Joe's family have already started an online fundraising campaign to help reach his
target, with £95 raised in the space of just 24 hours.
Joe's sister, Carol, 27, said: "He's been training so hard and we're super proud of him.
"We really are rallying around to help him get the funds he desperately needs to participate.
"Giving up on another spot just isn't an option this time. He's worked too hard to not go.
"I'm positive we'll raise the funds and I'm sure a lot of folk who know Joe would support him.
"Please help this local lad smash his dream to represent Great Britain and our home town of Alness."
Joe said: "I have always enjoyed playing football since I was kid and I have been training with my team, Highland United, for six years.
"I had my Team GB trials at the start of February in Durham then I had to wait two weeks to know if I had made it or not.
"I was speechless when I saw in the email that I got picked."