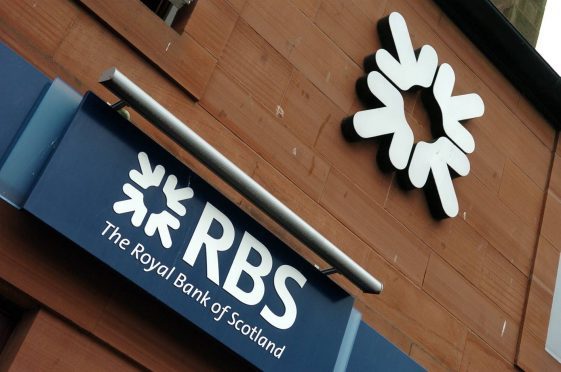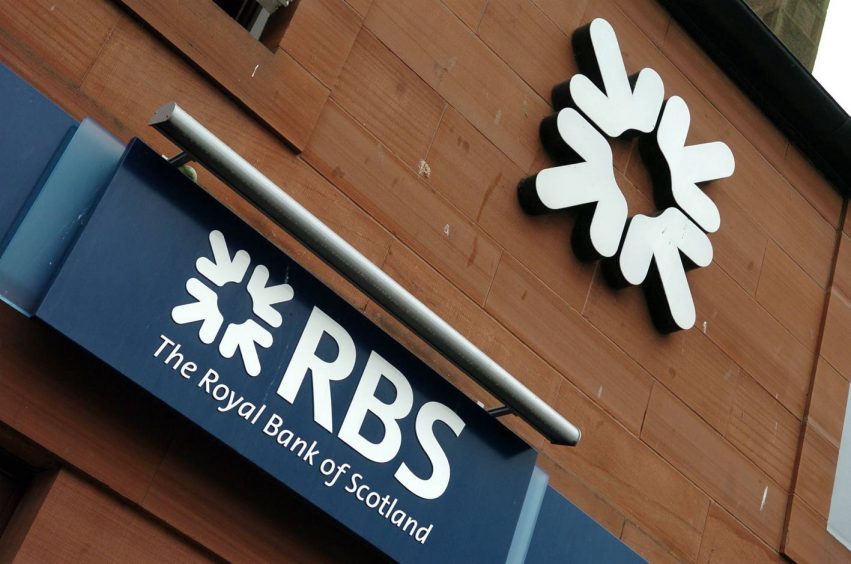 North politicians have urged Royal Bank of Scotland to call a halt to proposed branch closures after the company announced a £792 million profit in the first three months of 2018.
RBS directors told MPs in January it would save £9.5m a year by shutting 62 branches in Scotland, many of them in the remotest parts of the country.
Jamie Stone, the Liberal Democrat MP for Caithness, Sutherland and Easter Ross, insisted yesterday the increased profits – up from £259m in the first quarter of 2017 – should be used to reverse the cuts and proposed job losses.
Mr Stone, who has campaigned against branch closures in Tain, Tongue and Wick, said: "RBS has had a difficult decade, but now the profits are flooding in once more.
"They need to be mindful of the communities who stood by them when times were tough and the taxpayers' money that helped them out of a hole.
"The branch closures, which would save the firm as little as £9 million, are a lifeline for many rural communities.
"Our local economies deserve busy high streets and face-to-face reliable banking.
"Peeling services back to their bare bones and making people rely on ever-reducing mobile services is simply not good enough."
David Stewart, the Labour MSP for Highlands and Islands, added: "I support a moratorium on the bank closures across Scotland and particularly in the Highlands and Islands.
"Banks are key hubs in our towns and cities and losing branches is equivalent to losing other key services such as post offices.
"Given these profits reported today, the RBS must reconsider this decision for the benefit of not only our communities, but their own staff who are facing uncertain futures.
"This is a chance for the RBS to show they will listen and reverse this ill thought-out decision."
Isles MP, Angus Brendan MacNeil, presented a petition in the House of Commons yesterday, signed by hundreds of islanders opposed to the closure of the Castlebay branch on Barra.
The SNP politician added: "The actions of RBS are particularly galling with a threefold increase in profits for the first quarter."
Mary Alexander, deputy Scottish secretary of the Unite union, said: "Here we have it in the black and white on the RBS balance sheet. The bank is rolling in profits.
"It's time to call a moratorium on the axe hanging over these 62 branches."
Moray SNP MSP Richard Lochhead said the celebratory mood of RBS bosses at their massive profits were a "slap in the face" to communities and customers across Scotland.
He said: "In my own constituency local bank services have been decimated, with not a single branch left in Speyside, and people in other communities having to travel ridiculous lengths to visit their nearest bank.
"To have RBS celebrate these massive profits whilst communities are having their branches closed and their mobile services slashed is real slap in the face, particularly as we the taxpayers remain the majority owners.
"Communities deserve proper answers from RBS and no doubt alongside many other colleagues I'll be pressing the bank to give those answers.
"It is also high time the Conservative UK Government listened and stepped in to put a stop to these bank closures and service reductions that are causing real economic and social damage to communities right across Scotland."
RBS declined to comment on calls for a moratorium on closures.
A spokesman, however, reiterated the bank's stance that customers increasingly choose to bank online or on mobile, with the number of branch customers falling by 44% since 2012.
He said RBS was investing heavily in alternative ways to bank.
"We are investing in our more popular branches and shaping our network, replacing traditional bricks and mortar branches with alternative ways to bank so that we can reach even more customers," he said.
David Duguid, Scottish Conservative MP for Banff and Buchan, said: "These figures make it increasingly difficult for RBS to justify the closure of so many local branches.
"The public will, quite rightly, ask why savings of £9m a year have to be made when profits are in the high hundreds of millions.
"The bank will say that this is due to changing customer habits, so people in areas affected must show that they want to continue using the branches.
"However, there is a strong case to be made for RBS to review its decision on the 52 branches currently facing the axe in Scotland – including those in my Banff and Buchan constituency."