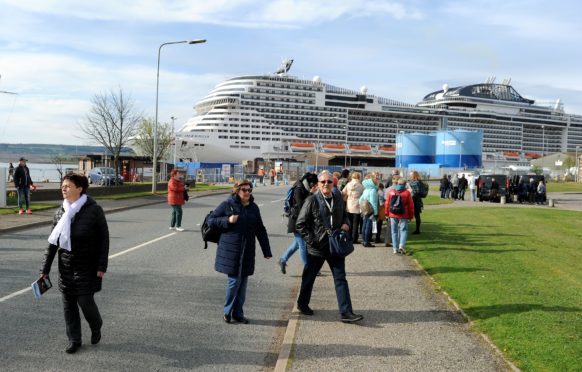 This huge floating palace became the biggest cruise ship to dock in Scottish waters yesterday as it made a stop at the Ross-shire port of Invergordon.
MSC Meraviglia, the world's fifth largest cruise ship, arrived into the Port of the Cromarty Firth yesterday afternoon from Hamburg, Germany as part of its tour around the British Isles and Ireland, bringing a welcome boost to the local economy.
The rest of the tour will include visits to several other ports across the north including Kirkwall and Orkney prior to its return to Germany.
The vessel is home to 5,700 passengers and stretches 1,033ft long and 213fts high, featuring an impressive 19-deck structure.
Across its elaborate structure, it has 12 dining venues, multiple bars, restaurants and shops as well as world class entertainment with Cirque du Soleil at Sea shows.
The ship is separated into 50 sections, with 2,200 cabins on board.
The vessel is owned by MSC Cruises and is the largest privately owned cruise liner.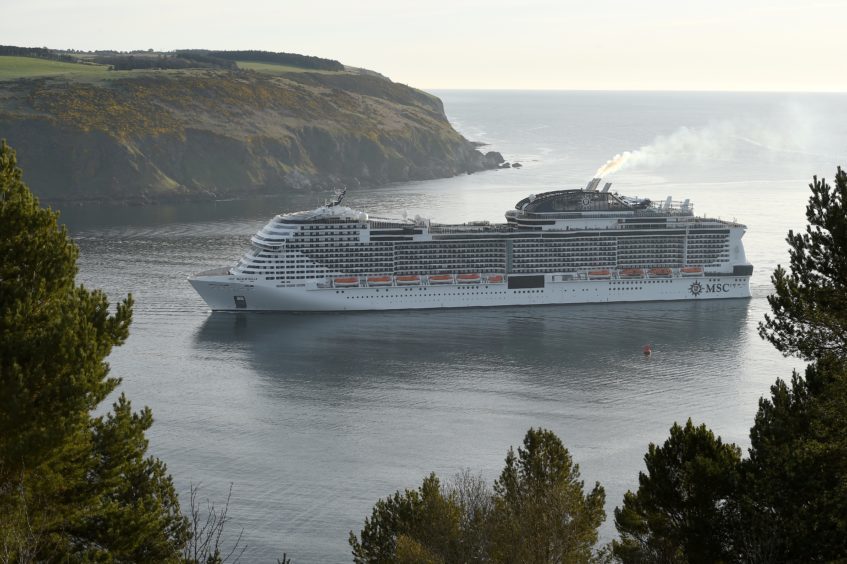 The ship was the first of the line's next-generation ships to enter service last June as part of a £9.2 billion pound investment.
Antonio Paradiso, MD for MSC Cruises UK & Ireland said: "It is great to play such a big role in Scotland's rapidly expanding cruise industry, and we are proud to bring our guests to explore this spectacular part of the world.
"The arrival of MSC Meraviglia in Invergordon today marks the first of 18 calls MSC Cruises' ships will make in Scotland this season, providing us with the opportunity to showcase how much Scotland has to offer to our guests who come from over 40 different countries. This year is set to be an even stronger year for MSC Cruises in the UK as we have already booked more passengers in the first few months of 2018 than in the whole of 2017."
The port is scheduled to welcome 92 ships throughout the year, with an estimated 170,000 passengers expected to cross its threshold.
These record breaking numbers equate to an 11% increase in the number of passengers to the area and comes as the dock celebrates 40 years since the first cruise ship arrived in the Firth.
The port has seen a number of large vessels dock on its waters over the years including Britain's superliner 'Britannia' which arrived in the Highland town in July 2015.
The 15-deck liner was launched by the Queen three years ago, weighing 143,730-ton and is the largest vessel owned by P&O Cruises.
The vessel carries up to 3,600 passengers and employs 1,400 officers and crew members.