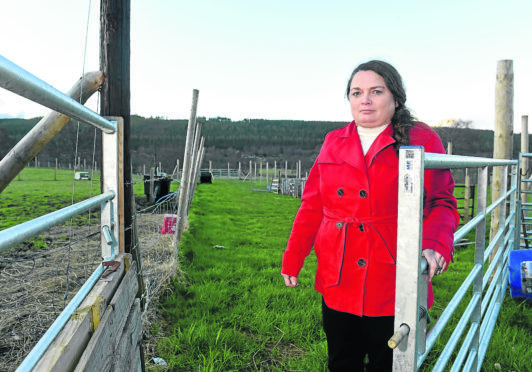 Politicians have voiced their horror after 12 rare breed sheep were mauled to death over the weekend.
It is now feared what the breeder called a "massacre" of the sheep near Ardgay could seriously impact Castlemilk Moorit numbers.
The killing happened between Friday and Monday at Gruinards Farm when Lesley Frost-Schenk was absent from her property visiting a relative in hospital.
When she returned on Monday morning she found a dozen of her sheep, many of which were expected to lamb, and a tame deer had been killed.
It is believed to be the third attack of its kind in recent months in the area with the two others dating back to February and March.
MP Ian Blackford urged owners to be responsible and keep their dogs on a lead because of the impact they can have on animals.
He said: "Speaking as a crofter I believe dogs should be kept under control in the countryside, especially when livestock is around.
"At this time of the year especially when there may be lambs or other young animals about, dogs should be kept at a distance or on leads."
That was echoed by Kate Forbes MSP who believes it was not enough for owners to keep their pets from attacking livestock.
She said: "Apart from the wretched images of maimed sheep, with half their faces missing, a dog can also cause severe damage by just being in a field with sheep. In particular, it can cause sheep to abort lambs or to be separated from lambs.
"I find it staggering that we are still talking about dog worrying and dog attacks on livestock."
Ruth Dalton, Northern Field Officer, Rare Breeds Survival Trust, said the scarcity of the breed means the impact is greater than simply the 12 dead sheep.
She said: "Castlemilks in general are a very rare breed of sheep with a small breeding population and a small breeding pool. So, even the loss of 12 sheep is particularly damaging for this type of sheep."
Police are investigating the attack and said the animals suffered injuries "consistent with being attacked by a dog or dogs".
A spokesman said yesterday inquiries were "ongoing".