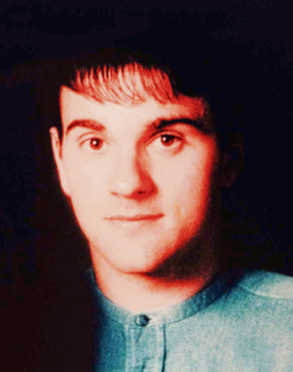 Police probing the mysterious death of 24-year-old Kevin Macleod at Wick Harbour 21 years ago are to interview 15 potential witnesses following new information being provided in the case.
It is understood the developments have come since someone came earlier this year to say he saw a struggle close to where Kevin died.
The latest revelation in the tragedy has "encouraged" the electrician's family, who firmly believe he was murdered in the early hours of February 8, 1997.
Detective Chief Superintendent Gareth Blair, head of Police Scotland's Major Investigation Team, told Kevin's parents, Hugh and June, that there was "a body of information that is new and that will require us to embark on interviewing 15 potential witnesses in both Wick and Inverness".
He added that the result of these inquiries may "necessitate the interviewing of further potential witnesses dependent on the information provided".
He said: "Police Scotland is actively investigating new evidence provided by the family, however at this time the death remains unexplained.
"Our sympathies remain with Kevin's family and we would again appeal for anyone with information to please come forward."
Kevin's uncle Allan Macleod said: "The family are clearly encouraged by this update from police regarding their current inquiry, that due to new information 15 potential witnesses are to be interviewed and possibly more.
"Given the serious failures of legacy force Northern Constabulary in Kevin's case including their failure in 1997 to launch a murder inquiry as instructed by the then procurator fiscal, the family now have to put our trust and faith in Police Scotland's Homicide and Governance Review Teams professional integrity who are involved in the current inquiry.
"We hope that the end result of their investigation will be that those responsible for Kevin's death will finally be arrested and charged with his murder."
The current investigations come four months after an alleged eyewitness came forward claiming that on his way home he had heard a commotion, a splash, then witnessed two people – who he said were police officers – standing watch Kevin struggle in the harbour.
Allan Macleod added: "They allegedly gave chase to the eyewitness who subsequently called 999 for assistance.
"This was the first 'eyewitness' and the fourth witness since Kevin's death to have informed the family of alleged police involvement with Kevin's death."