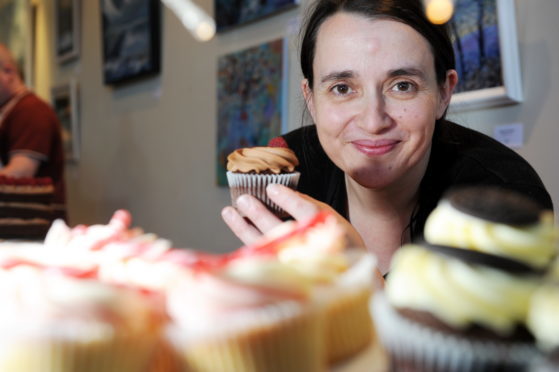 Four Highland bakeries have scooped some of the top awards at the 2018 Scottish Baker of the Year Competition.
Perhaps the most prestigious prize went to Ashers of Nairn for their fruit scone which was declared the best scone in Scotland.
Alister Asher said: "We are extremely pleased to be recognised as one of Scotland's best bakers."
According to the judges the best celebration cake, strawberry tarts and curry pie in Scotland were made by Harry Gow.
Their empire biscuit took the best in Highlands, Islands and Grampian Region award and Regional Silver for their ginger crunch.
David Gow said: "We could not achieve and maintain these levels without our experienced and talented team at our Bakery and retail outlets. Big thank you to them."
Another big win for the north went to Muir of Ord's Bad Girl Bakery which took home a Regional Bronze for its custard cream and Gin and Tonic Cupcake.
Jeni Hardie said: "We take our business very seriously and use traditional methods and craft skills to deliver quality every time."
The Three Little Bakers of Inverness also took a top prize after becoming a finalist in the Craft Baker of the Year category – it won Regional Golds for its strawberry tart and its morning roll.
The owner of the Little Venice Cake Company, Mich Turner MBE, presented the awards to the winning bakers.
He said: "There have been some fantastic entries and all the prizes I have handed out to bakers have been worthy in every way. I wish all our winners well in the coming year."