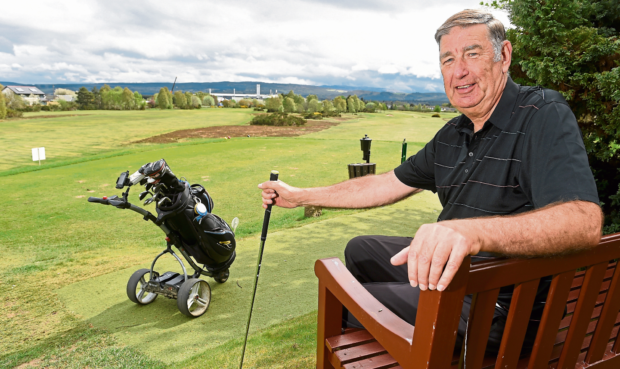 Left-handed golfers across the north are gearing up to hit the fairway next month as the Scottish Championships are held in Muir of Ord for the first time since the event began.
The Scottish Left-handed Championships, which has become a popular annual competition, will be held at the village's golf club.
The amateur competition is being held on Sunday June 17 at the club on Great North Road and is open to all left-handed golfers across the country.
Club Captain Hamish Milne said he was delighted to see the club take on the event, saying: "Newtonmore ran it for fair length of time. I am not sure how long it's had it but it's been in the regions of 20 years. The numbers of players were falling so they offered it to us and we were more than delighted to take it.
"We have quite a number of left-handed players in Muir of Ord and with our recent win in the Scottish Golf Club of the Year awards, this was the perfect opportunity for us to hit the headlines and push the club on and attract more players into the club".
The event, sponsored by the Press and Journal, is for naturally left-handed male players of the game.
Club manager, John Forbes said: "It's hard to know how many people will take part as we are still taking in entries but we are hoping to have good numbers; we are probably looking at around 80 people playing".
However, Mr Milne believes that through their advertising they can entice more players to take part in the event.
He added: "We are hoping to attract more players through our advertising with our sponsors the Press and Journal, through the Scottish golf website and our popular Facebook. There are a lot of left handed golfers in Muir of Ord, more than 18 men from there alone. I am certainly looking forward to it".