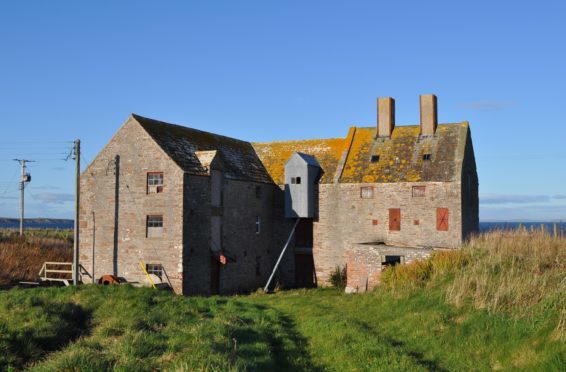 Funding is being sought to secure the future of a historic corn mill near John O'Groats.
A trust is spearheading efforts to turn the building into a community hub while preserving one of the last working examples of its kind in the far north.
John O'Groats Mill has stood in its present form since 1901 but it was built on foundations of an earlier threshing mill dating from 1750.
It has been in the ownership of the same family, with Magnus Houston having used it to grind corn shortly before his death in 2001.
John O'Groats Mill Trust has carried out a wide-ranging community survey and is in the process of finalising funding to complete a feasibility study.
It is seeking £30,000 from the Scottish Land Fund, Architectural Heritage Fund and Stroupster Communty Wind Farm.
Trust treasurer Andrew Mowat yesterday said the feedback from locals has been very encouraging.
He said: "We have got a very positive response to our plans to take the mill into community ownership.
"There is a lot of support for turning it into a community hub with areas for arts, crafts and education and for social purposes such as a men's shed.
"We're keen to stress that it is not going to displace other businesses.
"At the same time, we'd seek to retain the building as a working mill, which we're sure would prove a popular visitor attraction."
An open weekend at the mill at Huna at the end of last year saw hundreds of people stop by and register as members of the trust.