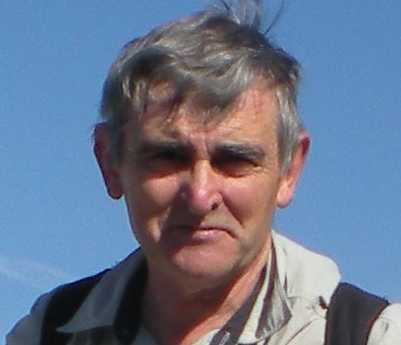 Campaigners fighting plans for a new "world class" golf course in the Highlands have questioned the economic impact claims of the developers.
Professor Gordon Hughes, commissioned by Not Coul chairman Tom Dargie, argues the number of visitor rounds played in the first year at Coul Links by Embo would be 7,500, half that estimated in a Biggar Economics report submitted on behalf of US businessman Todd Warnock and golf course developer Mike Keiser.
The Biggar report estimates that 250 indirect jobs would be created and £60 million generated for east Sutherland after the first decade, based on visitor rounds starting at 15,000 a year and rising to 20,000 by year 10.
But professor Hughes, commissioned by Not Coul campaign chairman Tom Dargie, argues that half of the 20,000 rounds a year at Dornoch are played by guests and visitors, and that it would be unlikely that Coul would attract twice the number of full fee-paying visitors to a new course with higher fees and less history.
And the former University of Edinburgh professor described the Biggar report as "spurious," adding: "It claims substantial economic benefits for a relatively small project, when any careful and independent economist would be likely to come to the conclusion that the net impact will be small at best."
Ecologist Mr Dargie also highlighted previous economic analysis by Steve Westbook, director of UHI's economic intelligence unit, who found that after year five at Coul Links there would be 79 jobs – less than half of the 175 estimated by the Biggar report over the same time.
Mr Dargie, who is opposing the plans primarily because part of the golf course would encroach a dune system of Special Site of Scientific Interest, said the solution would be to build the course on adjacent agricultural land.
But yesterday Mr Warnock said: "Mr Dargie continues to fail to understand the fundamental elements of this project. We must build a world class golf course and that can not be done on agricultural land.
"If we build a world class golf course the 20,000 visitors playing Royal Dornoch will spend the night and if they spend the night, good things will happen."
Mr Warnock also stressed that the proposals would still be "transformational" under Westbrook's upper economic prediction, which would equate to about half of the £60 million predicted by the Biggar report after 10 years.
Mr Warnock also said that neither professor Hughes or Mr Westrbook understand the success of Mike Keiser's other golf courses at Bandon Dunes in Oregon and Cabot Cliffs in Nova Scotia, which he says have "transformed these remote communities" by creating hundreds of local jobs.
Mr Warnock added: "We continue to be humbled and strengthened by the overwhelming majority of locals that support this golf course. Mr Dargie continues to reach for straws."