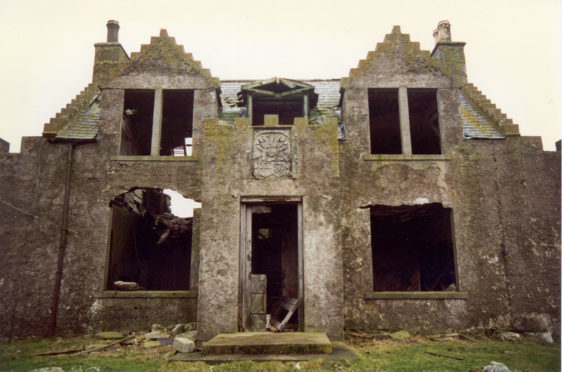 Police are looking for witnesses after a blaze at Shetland's "most haunted" house was doused by firefighters yesterday morning.
The appeal follows a joint investigation by police and the fire service into the fire at Windhouse in Mid Yell that damaged a small area of the ruinous building.
The alarm was raised at about 7.40am yesterday, with a crew from Yell the first on the scene.
While firefighters began tackling the blaze, they called for back-up and were joined by the Unst and Brae crews.
The fire was out by 11am but two pumps continued to douse the area to make sure it did not re-ignite.
Anyone with information should call the police on 101.
Windhouse is the location of many ghost stories and hauntings. Last year two skeletons dating back centuries were discovered near the ruined house as it was being surveyed for renovation.
There are various brochs and other archaeological remains dating back millennia in the immediate area. Yesterday was also the warmest day of the year so far in Shetland.