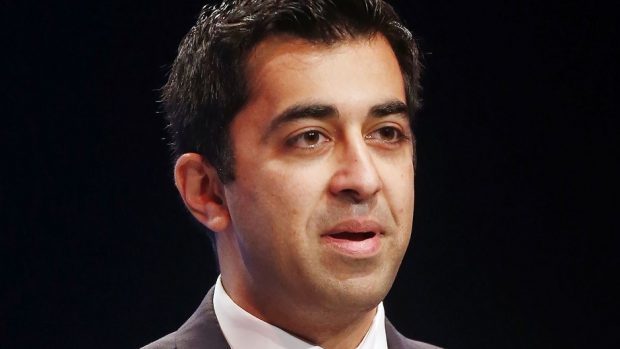 MSPs have passed a "historic and momentous" law to safeguard the future of the islands – including a ban on putting Shetland in a box on official maps.
The Islands (Scotland) Bill was backed unanimously at Holyrood last night and will pave the way for new powers to be handed to island authorities, and create a duty for the impact on the islands to be reviewed during the creation of all new legislation.
And an amendment from Shetland MSP Tavish Scott ensured that official maps in Scotland must now put the northern isles in their actual geographic location, and not in a box in the Moray Firth or off Aberdeen.
Islands Minister Humza Yousaf said that act would be one of the world's first and only place-based laws, as he hailed the "important milestone".
He said: "It is about people and it is for the people – those who have contributed to our islands' heritage, those who contribute to their well-being now and those who are yet to come for whom this Bill gives them, and us all, a strong platform on which to build a bright future for Scotland's islands."
The bill was the culmination of work that began with the Our Islands Our Future campaign in the run-up to the 2014 independence referendum, when island campaigners joined forces to press the case for more powers.
As well as "island proofing" legislation, which will also be able to be applied to existing laws, the bill will require a National Islands Plan to be developed, and it will enable local authorities on the islands to apply for further powers in future.
Last night, Orkney Islands Council leader James Stockan said it would "deliver transformational support for island communities for many years to come".
He added: "This is an historic and momentous achievement for all involved."
Orkney Liberal Democrat MSP Liam McArthur said it should now "bring an end to a one-size-fits-all approach to policy and law-making that has been so damaging to our islands over the years".
Western Isles SNP MSP Alasdair Allan said it was "the first ever legislation for Scotland's islands".
Green MSP John Finnie also predicted it will be a "historic" piece of legislation, while Labour's Colin Smyth said the changes made meant the Bill was "much stronger" than the initial legislation proposed, and Conservative Peter Chapman called for the "aspirations" in the Bill to be backed with cash.