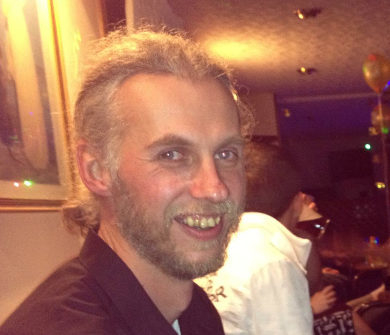 The only hope of having a sunken boat raised lies with the sheriff who is about to conduct a Fatal Accident Inquiry into the death of an Argyll fisherman.
Scott MacAlister, a 40-year-old dad of three, was lost when his small prawn boat Speedwell went down off the isle of Easdale, south of Oban.
Peter MacAlister, father of Scott, has been calling for the boat to be raised since the tragic accident took place five years ago.
He wants the chance to recover the body of his son and for the small trawler to be inspected to find out what caused it to sink.
Yesterday Mr MacAlister held urgent talks with Rural Economy and Connectivity Minister Fergus Ewing over the Scottish Government's refusal to lift the Speedwell.
But he has been left disappointed that the answer is still no. A FAI into the circumstances surrounding Scott MacAlister's death begins at Oban Sheriff Court on Monday.
Mr MacAlister had hoped that the Scottish Government would step in to help his family, in the same way that they did earlier this year following a tragedy in Tarbert, Loch Fyne.
Nancy Glen, a larger trawler, sank in January to a depth of 460ft and following a complicated operation costing in excess of £1million, the boat was raised in April.
It meant that the bodies of Duncan MacDougall, 46, and Przemk Krawczyk, 38, were recovered. In the weeks following the salvage operation, police confirmed that they would carry out a criminal investigation.
Mr MacAlister said: "We are disappointed. We explained that we don't believe there will be enough evidence for the FAI without lifting the boat.
"They said the sheriff could order the boat to be lifted at any point during the FAI if he feels there is conflicting evidence. If he is not satisfied with the evidence he can do that if he wants."
A spokesman for the Scottish Government said: "The Rural Economy Secretary Fergus Ewing met with the family of Mr MacAlister and passed on his sympathies that they have been unable to lay their loved one to rest.
"While fully empathising with the family's need for closure he reiterated that it is not possible for the Scottish Government to intervene in every case where the sinking of a fishing vessel has resulted in the loss of life at sea, and encouraged the family to participate in the Fatal Accident Inquiry."