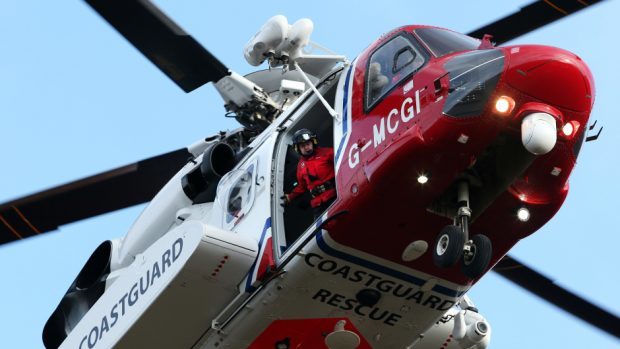 A spate of emergency activity occurred on the west coast yesterday afternoon as various organisations attended to those in need.
The Coastguard helicopter Rescue 948 from Stornoway was chartered to assist Police Scotland in the search for a missing person in the Glen Brittle area of Skye.
A spokesman for the Coastguard confirmed a call had been received at 12.57pm to assist Police Scotland in locating the missing person. Mallaig lifeboat was launched, assisted by Coastguard rescue teams from Skye and Kyle, as well as the Skye Mountain Rescue Team.
A Police spokesman confirmed the missing person was located "safe and well with a family member around 4.05pm."
On Vatersay, the Barra Coastguard Rescue Team were joined by the Barra lifeboat in investigating reports relating to the sighting of a flare.
Shortly after 1.30pm yesterday, members of the public reported sighting the red trail of a flare floating in the air, sparking a major search and rescue mission for potentially endangered casualties.
The report turned out to be a false alarm as a spent cartridge was discovered on West Bay Beach, resulting in both teams being stood down.
A spokesman for Stornoway Coastguard reported the organisation were aware and monitoring the status of a vessel reportedly taking on water in Loch Aline, on the north side of Mull.
The vessel was able to communicate with the Maritime and Coastguard agency via VHF channel 16, the dedicated maritime channel for distress, urgency and safety calls.
At 3.01pm first contact was made, where Stornoway Coastguard were alerted to the vessel taking water on board via its propeller shaft, keeping an eye on whether the vessel was in requirement of any further assistance before coming into shore.
A Coastguard search and rescue helicopter was stood down from an incident on the Isle of Staffa at 2.53pm; after a passing vessel was able to assist retrieve a man with a reported injured ankle.