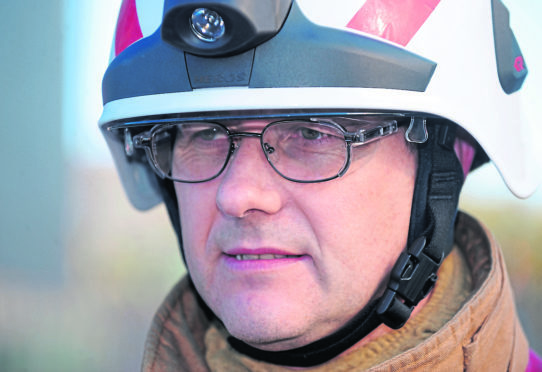 The north's former fire chief dramatically quit his post yesterday after an internal probe into the sale of one of his brigade's vehicles.
The investigation, prompted by a whistleblower, concluded current Gloucestershire chief fire officer Stewart Edgar had shown "poor judgment" in the transaction. He resigned immediately the findings were revealed.
£147,000-a-year Mr Edgar acknowledged that his actions "have damaged the council's confidence in his ability to undertake his senior leadership role".
Pete Bungard, Chief Executive of Gloucestershire County Council, said: "I can confirm a complaint was recently made in relation to the disposal of a fire service vehicle.
"As a result an internal audit investigation was carried out. The investigation identified poor judgement by the Chief Fire Officer, which he acknowledges has damaged the council's confidence in his ability to undertake his senior leadership role.
"Stewart Edgar has taken responsibility for his actions and has resigned."
Mr Edgar has today deleted all of his social media accounts.
Only last month he was awarded an OBE in the Queen's Birthday Honours list for services to local government and community. He already has the Queens Fire Service Medal, which was presented to him at Buckingham Palace in 2013.
Born in Arbroath and raised in Carnoustie, Mr Edgar has a wife, Fiona, and two daughters, Corah 25, and Lana, 22.
He is an avid supporter of Dundee United FC and also lists his interests as DIY, cycling and walking and has said he would love to retire to France at the end of his career.
At the time of his appointment as Gloucestershire fire chief in 2014, Mr Edgar was working as chief of the Highlands and Islands Fire and Rescue Service.
Moving to Highlands & Islands Fire & Rescue Service as Deputy Chief Fire Officer, he was quickly appointed as the Interim Leader of the Service, becoming their last Chief Fire Officer before the service was amalgamated into the Scottish Fire and Rescue Service.