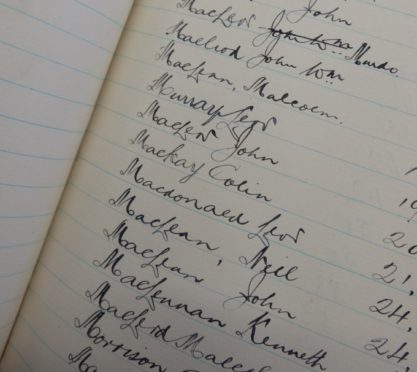 It is famed the world over, even featuring on a famous pair of Nike trainers, but now a comprehensive and detailed history of Harris Tweed has been compiled by the local authority, Comhairle nan Eilean Siar.
The Western Isles archive service, Tasglann nan Eilean, has brought together over one hundred years of history relating to the industry, including photographs and limericks, which are now available to the public via an online catalogue.
Victoria Woodcock, project cataloguing archivist, said: "It has been an honour to work with an archive relating to an industry that is integral to the lives of so many people in the Western Isles.
Our weaver David is back for our Friday demo! #LOVEHARRISTWEED https://t.co/dO6ewICCcD

— Harris Tweed Authority (@harristweedauth) July 6, 2018
"It is my hope that the catalogue produced by this project will be utilised by a wide range of local and national researchers, educators and creatives to discover sources relevant to their interests."
Numerous volunteers have assisted in bringing together items on show with rare finds such as notebooks listing weavers of the 1930s and 1950s, as well as the founding document of the Harris Tweed Association, dating back to 1909.
Lorna MacAulay, chief executive of The Harris Tweed Authority, said: "The Harris Tweed Authority is delighted to have had this collection of important documents and archive material professionally catalogued, archived and now in the care of Tasglann nan Eilean.
"It has been a pleasure to work with the archivists on this project and we have no doubt there will be interest in viewing its contents. Our industry's history and heritage is key to our success and often the focus of our promotion of the industry."
The project adopted a real community aspect, inviting individuals of all ages to engage with the sharing of records and documenting of persons found in the photographs gathered.
Physical records of all items gathered in the archives will be available to view in the reading room in the reading room at Tasglann nan Eilan, based at Lews Castle, with the online version available via the UK archives hub.
Councillor Donald Crichton said: "We are delighted that this important archive is now fully documented as a result of the project, enabling people from near and far to discover the history of the Harris Tweed industry, and how to access source material to help them with their research."