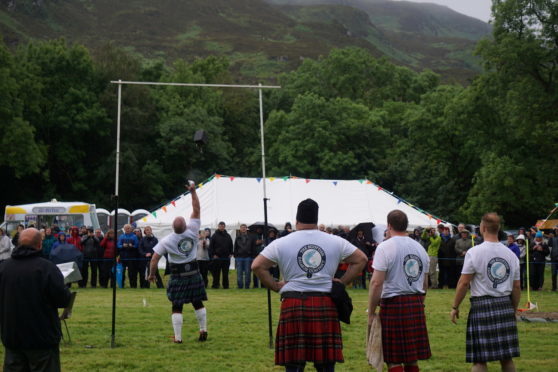 With just one week to go until the Lochcarron Highland Games celebrates its 40th anniversary, The Scottish Salmon Company has been announced as the headline event sponsor for the second year in a row.
Craig Anderson, the firm's chief executive, said: "We have supported the Lochcarron Highland Games for a number of years and are very proud to be headline sponsor for the second year in a row. The Games are always a highlight for The Scottish Salmon Company and, of course, this year is extra special as the 40th anniversary.
"We wish all competitors the best of luck and look forward to cheering them on in a weeks time. The Lochcarron Highland Games are only possible thanks to the hard work and commitment of a team of volunteers who always deliver great entertainment, warm hospitality and a fantastic day for all who attend."
The event, which attracts 2,000 people each year to the Attadale Estate, is set to continue to provide traditional Scottish sports and dancing to its spectators, also celebrating music and food at the event.
Maureen Brown, chairwoman of the Lochcarron Games Association, said: "To have the support of sponsors who truly value Scottish traditions is extremely important to us. The continued support of The Scottish Salmon Company means our 40th anniversary Lochcarron Highland Games look set to be the best yet."
New events, such as the addition of Speyside Falconry, will accompany the games famed heavy events. Last year Jason Young from Inver, scooped the top prize at seven of the eight heavy events.