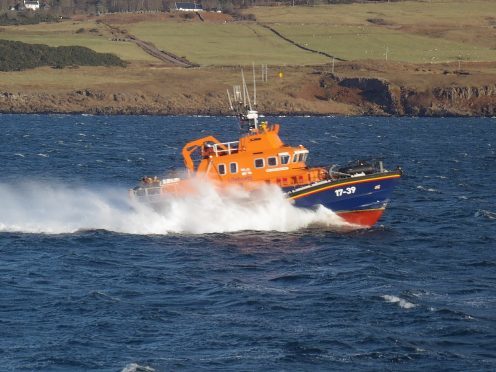 Nine passengers stranded on board a vessel on the west coast have arrived safety back at shore following a four hour rescue operation by Tobermory Lifeboat.
The coastguard received the distress call from the vessel at 2.10pm this afternoon following reports it had broken down near the Treshnish Isles.
Tobermory Lifeboat was dispatched to the scene, spending several hours establishing a tow with the casualty vessel.
The vessel was then towed back Ulva, located on the west side of Mull, arriving into dock around 6.20pm.