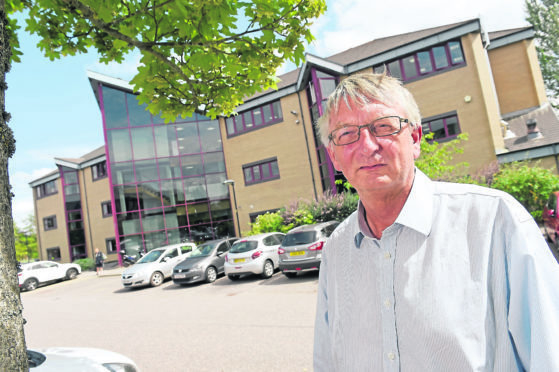 NHS Highland chairman David Alston yesterday denied union claims there was "a bullying culture" within the organisation, dismissing them as "gossip".
GMB Scotland bosses made the allegation following the publication of an independent report which said health bosses needed to bring in mentors and go on formal training courses to improve how they govern.
It also recommended the need for mediation to create a safe environment.
Liz Gordon, regional organiser of the GMB union, said: "It's outright scandalous that the suggestion is to spend significant monies on mentors and training for those who we assumed were competent and fit to do the job they are employed to do.
"The report reveals the emerging reality of an executives who don't listen to knowledgeable colleagues, who make the rules up as they go and who reign over a bullying culture.
"Bullying is endemic within NHS Highland and the report highlights this in its calls for a 'safe' environment.
"Many GMB members report their experienced to us but are afraid to challenge the way they are treated for fear of retribution. Self-interest at senior management level and apathy within the partnership model is in large part responsible for doing nothing to challenge and change."
Mr Alston, who was yesterday chairing a NHS Highland board meeting where the Corporate Governance report was discussed, said: "I would reject that [claim].
"I don't think anybody believes that. There are channels in place where all our staff can raise concerns.
"I am afraid comments like that are just gossip."
He added: "The intention of this review is to take the recommendation and move forward. They have been described as 'Champions League' recommendations and we want to aspire to be excellent."
The report, co-written by John Brown, chairman of NHS Greater Glasgow and Clyde, and Susan Walsh of Healthcare Improvement Scotland, was handed to the board in May, but only made public last week.
Mr Alston said progress had already been made in development sessions, adding: "Coaching, mentoring and training is already part of NHS Highland. Any progressive business would have mentoring and coaching.
"The idea that it is not appropriate for a public body I find surprising."
The board yesterday noted the contents of the Governance report and agreed that an action plan be developed for approach in September.