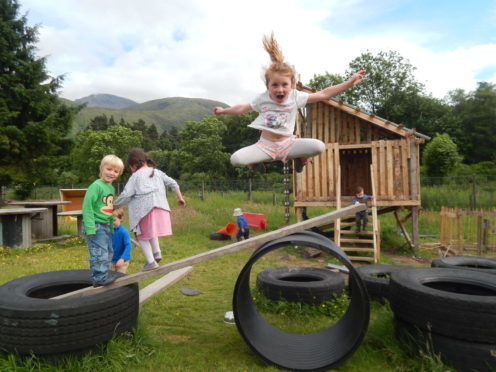 For a wee nursery in a Highland town, they have a remarkable spread of pupils.
Fort William's Stramash has children from all over the world – of the current roll, 10 are from countries outside the UK.
And now, bosses are celebrating the vital contribution of its vastly diverse gathering of families.
Stramash offers nursery care, school programmes and clubs for children living within half an hour of the facility. Currently, 10 of the 72 children enrolled at the Fort William nursery are from outside the UK, hailing from countries such as Chile and Hong Kong.
The social enterprise also has facilities based in Oban and Elgin and encourages parents and children using its service to contribute within the local community.
Team leader at Stramash in Fort William Cameron Sprague, who himself moved to Scotland from the United States, said: "We have had children from every continent in our nursery.
"Having families moving here from outside the UK means that we have more children and we can do more. It means that we can employ an extra staff member and offer more modern apprenticeships to local people.
"People coming from outside of the UK enable us to maintain the level and quality of local services that people here rely on. Across the Highlands, inward migration helps to ensure the long-term future of local communities, both socially and economically."
The nursery is working in partnership with various organisations, including the Scottish Government, towards promoting the #wearescotland campaign which aims to ensure migrants to Scotland are made to feel welcome and inducted into local communities.
Maree Todd, minister for children and young people, said: "Stramash is a prime example of how small, rural businesses provide not just a service to those who make Scotland their home, but often employment too.
"This, in turn, has a positive impact on the local community. We are set to almost double funded childcare from 600 to 1,140 hours by 2020, and it's vital we continue to attract the best candidates to work with our children regardless of their nationality."
Stramash chief executive, Maggie Tierney, said: "Having both children and staff from outside the UK not only builds our capacity to do more, it also enriches the experience for all our children and young people."