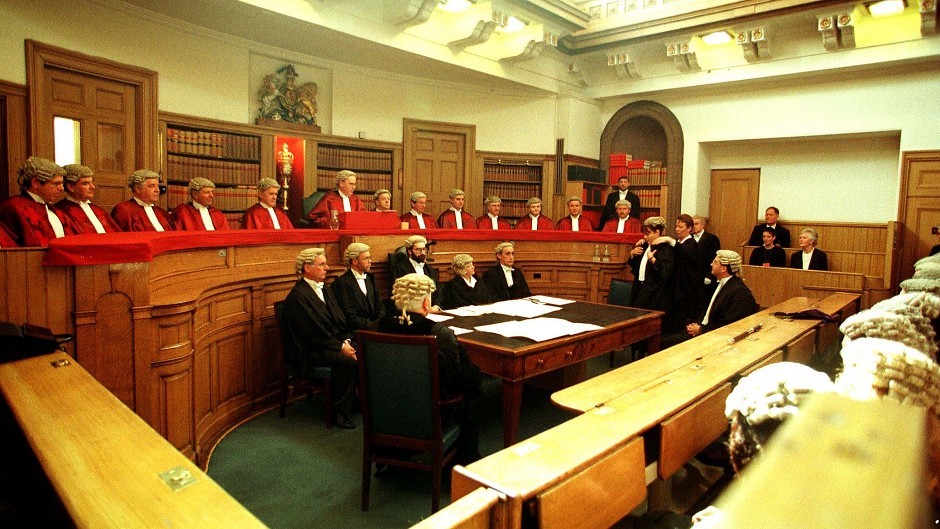 The family of a man who died from a heart attack have been awarded damages from a "negligent" doctor who failed to properly diagnose his health problems.
Relatives of William Brown sued Dr Alison Smith and her fellow GPs at the Craig Nevis Surgery in Fort William after their loved one passed away on January 6, 2011.
Mr Brown's wife Euphemia, his children and his brother and sister instructed lawyers to go to the Court of Session in Edinburgh.
Doctor at centre of Fort William court case offers family her condolences
They claimed that Dr Smith failed to diagnose that Mr Brown was suffering from unstable angina when he attended at her practice on December 31, 2010, failed to refer him to hospital and failed to prescribe drugs which would have helped his condition.
Mr Brown's relatives also claimed that it was cold on the day Mr Brown suffered his heart attack and that this weather could have triggered the cardiac arrest.
Judge Lord Armstrong yesterday ruled in favour of the family.
He wrote: "I find that Dr Smith was professionally negligent and breached the duties of care which she owed to the deceased, in that on Friday December 31 2010, she i) failed to diagnose unstable angina, ii) failed to refer him immediately to hospital iii) failed to provide appropriate worsening advice and iv) failed to prescribe the medication appropriate for a diagnosis of stable angina.
"I am satisfied, given my findings in relation to the agreed issues, that it is proved that these failures were materially causative of death, in that their consequences were that the deceased was denied the appropriate treatment which, on the balance of probabilities, would have reduced his level of cardiac ischaemia to the extent that ventricular arrhythmia would have been prevented.
"I find in addition, that in any event, if the fatal cardiac event on Thursday January 6 2011 was caused by exposure to the cold, as a pro vocational trigger, her failures were responsible for him being denied the protection from such exposure which admission to hospital would have provided.
"For these reasons, I find in favour of the pursuers."
The exact sum awarded to the family has not been disclosed.
Lord Armstrong added: "If, on Friday December 31 2010, Dr Smith had prescribed beta blockers or an appropriate alternative, the deceased would have had the benefit of their anti ischaemic effect.
"On the basis that their maximum effect would have been in place within about three days, the likelihood of a fatal cardiac event, the principal cause of which was ischaemia, would have been significantly reduced."
A spokeswoman for the Medical Protection Society, who responded to a request for comment from the medical practice, said: "We are reviewing and will issue a statement as soon as is possible."