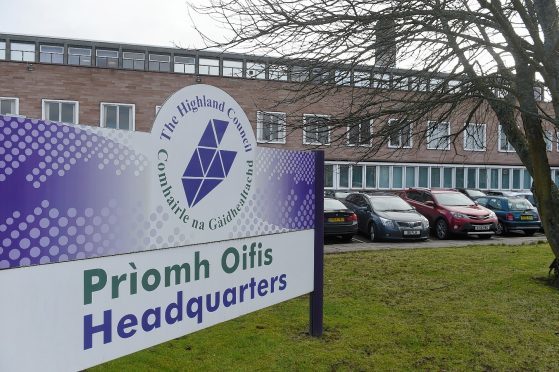 Highland Council has come under fire for its pension investments – with the £1.8bn fund being boosted in the arms, drinks and tobacco industry, pharmaceutical, mining, oil and gas companies, banks, Facebook and Amazon.
The local authority's statement of investment principles says the fund's overriding duty to its beneficiaries is to get the best return on investment.
But Highlands and Islands Green MSP John Finnie said: "I am a former councillor and I raised this 10 years ago, along with others, it wasn't party-political-about the hypocrisy of Highland Council promoting healthy lifestyles at the same time investing in tobacco and alcohol.
"Capitalism is a very murky world and there are some very shady people in there, and leading the shadiness are some of these corporations who do very well out of the public purse anyway.
"I've raised this with the Scottish Parliament and have found everyone completely obstructive. We're still looking at the Scottish Parliamentary Pension Fund, but there is no reason why any organisation can't argue that they want to make investments that are in the common good.
"People say nice things, but very few are concerned. Ethics is a matter of opinion, and you have to offer alternatives.
"Capitalism will respond positively to where the flow of money goes."
A north campaign group has launched a petition to demand the council's pension fund pulls out of investing in General Dynamics, the US aerospace and defence multinational.
The council's pension fund currently has almost £5.9m invested in General Dynamics.
In their petition, HIghland Palestinans say: "It is the duty of public institutions to uphold international law and human rights norms, and it is completely unacceptable that, through its pension fund, Highland Council should finance their ongoing violation."
A Highland Council spokeswoman said: "Highland Council itself does not hold any investments in defence companies.
"The Highland Pension Fund, which is a different entity from the Highland Council and has its own governance structures, holds a small proportion of its assets in the defence sector.
"The Highland Pension Fund assets are held as part of a balanced portfolio that aims to maximise returns whilst minimising risk for the benefit of the scheme members.
"The fund recognises that social, environmental and ethical considerations are among the factors which managers will take into account, where relevant, when selecting investments for purchase, retention or sale.
"The Council has instructed the investment managers to take into account the key principles of socially responsible investment, primarily through a policy of engagement with companies that demonstrate appropriate observance of these principles."