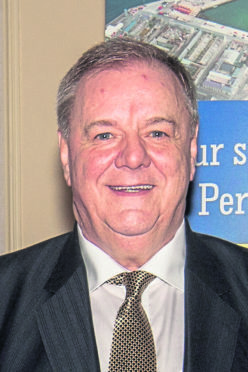 A prominent Caithness businessman has died suddenly.
John Sutherland ran a successful flagstone quarrying business based in Spittal, which helped revive the fortunes of one of the country's mainstream industries of the 19th century.
Caithness Stone Industries Ltd and its successor, Caithness Flagstone Ltd, has delivered many key projects across the UK and overseas from its quarry at Spittal – including a £4million order to pave the entrance to the Scottish Parliament and stone for the memorial garden at Ground Zero in New York.
Born in Bower, he spent some time in Australia before returning to embark on a string of business ventures.
From his base in Wick, Mr Sutherland ran a property development business as well being involved in bus transport, laundry and slaughterhouse enterprises. His family have also run the town's Waterfront nightclub for many years.
Mr Sutherland was also a member of Wick Harbour Authority.
Trudy Morris, chief executive of Caithness Chamber of Commerce, paid tribute to his involvement in the far north business scene.
She said: "The chamber team and I were deeply saddened to hear of John's unexpected passing. John was a fixture of the local business community and was a long-standing supporter of the chamber.
"He generously sponsored our Young Entrepreneur of the Year and Young Business Awards from the start. He will be missed by many, and our thoughts are with his family and his loved ones at this difficult time."
Mr Sutherland, of Westerlea, Miller Avenue, Wick died overnight on Tuesday. He was 68. He is survived by his wife Cathy and six children.