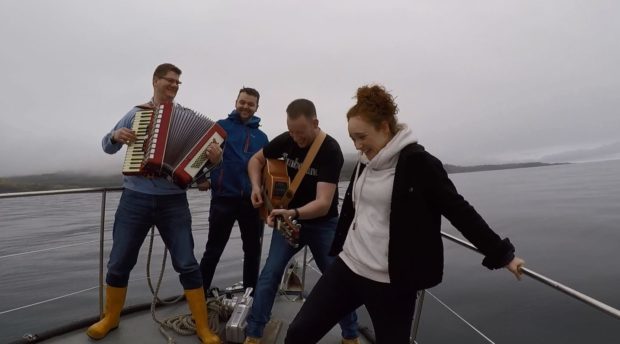 The show must go on as Scottish trad band Skipinnish set sail to save their September shows.
The septet piece band have gone to extreme lengths setting sail to from the Inner Hebrideans to ensure they arrive in the east end of Glasgow to play for 2,000 fans in the iconic Barrowlands ballroom tomorrow.
Dodging between days of gale force winds, the band made the 50-mile crossing from Oban to Coll through the Sound of Mull on their 13 metre ex-pilot boat, St Olave.
Homecoming Coll is a week-long festival of the island's history, culture, music, art, food and day-to-day life with Skipinnish performing on Monday September 17.
Making the most of their time on the boat and battling high tides, the band recorded a video of themselves playing "Walking on the Waves", a song which has been streamed over 1.2 million times on Spotify.
Angus MacPhail, co-founder of the band and a former fisherman from Tiree, said: "Whether it's playing to 200 people at the An Cridhe on Coll or 2,000 people in the Barrowlands, every gig is important to us.
"The weather threatened to strand us on the island if the ferries weren't running, and since we didn't want to risk missing either show, we took matters into our own hands and decided to make the trip in our own boat."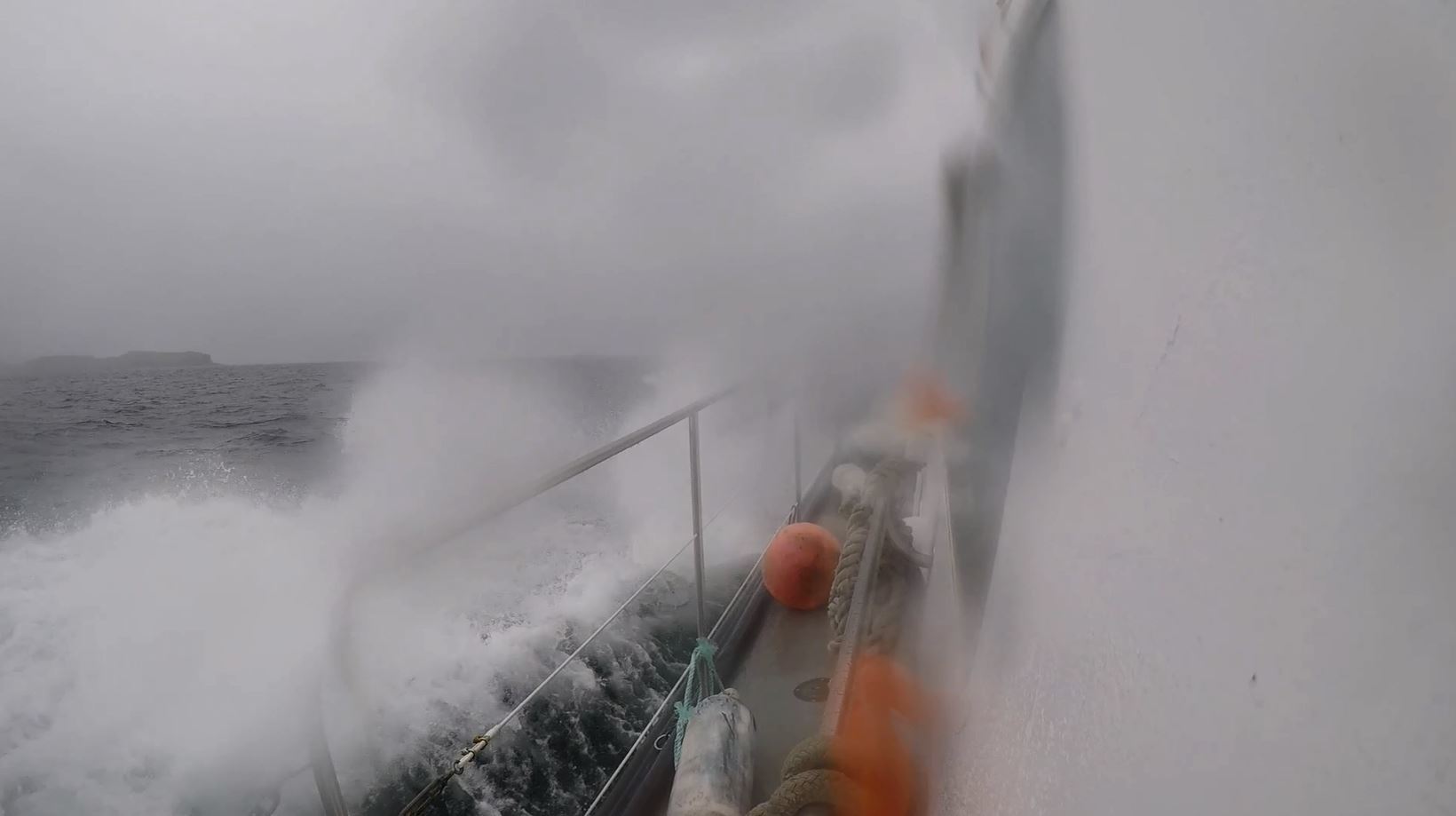 He added: "Conditions were ok on the way over from Oban, but we were expecting some pretty uncomfortable conditions on the return leg. As it happened the weather gods were on our side and we made it off early Tuesday morning during the calm before the storm.
"On the way back we were listened to the Coastguard give warning of imminent severe gale 9 rising to violent storm force 11.  The boat we have is very seaworthy, but it might have been a very unpleasant trip and possibly a bit terrifying for the non-sailors in the band if yesterday's forecast for this morning of 30 mile an hour winds had happened.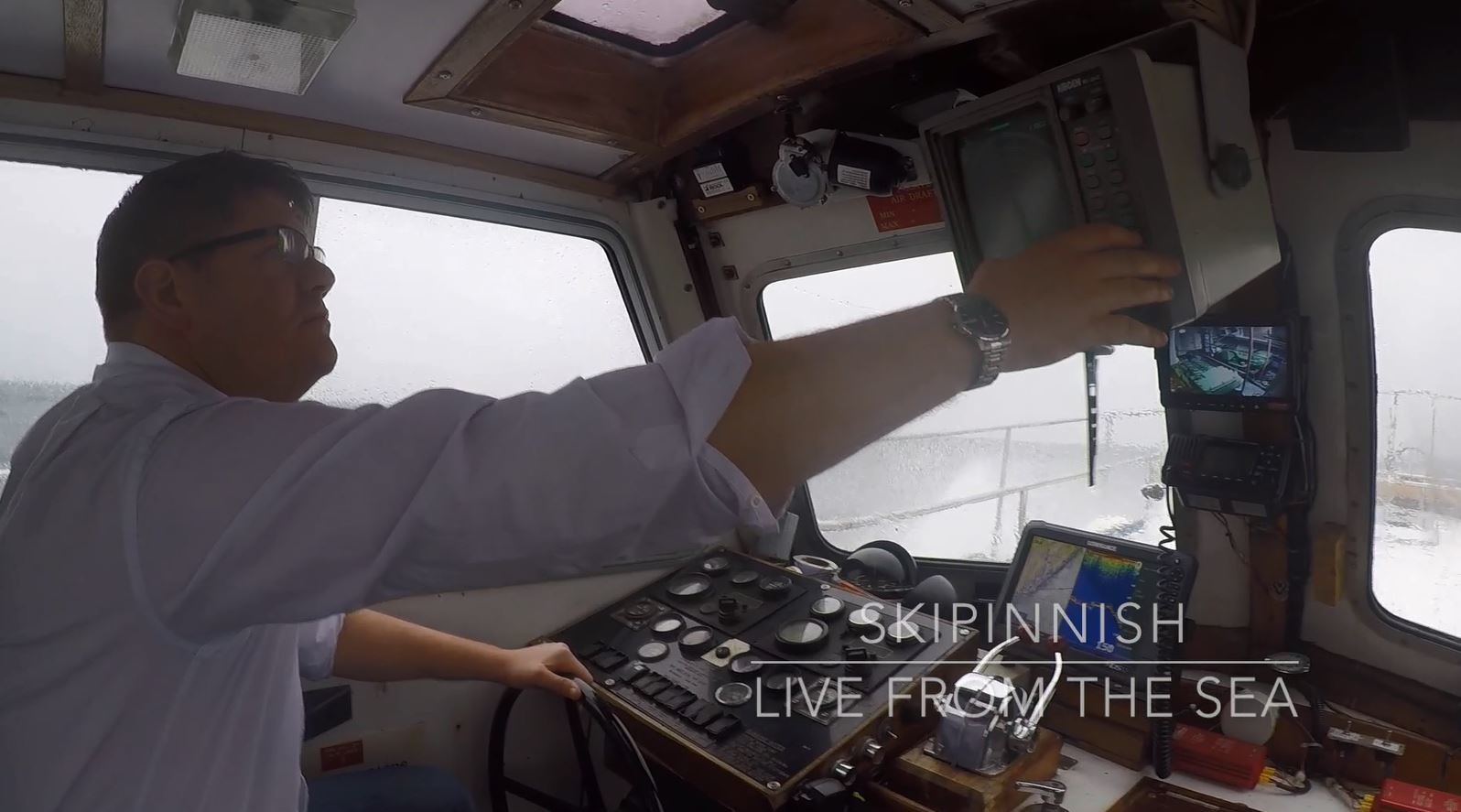 "The unexpectedly calm crossing gave us a good opportunity to get some practice in so we stopped and had a wee tune on the way home"
This year marks the second time Skipinnish have sold out the Barrowlands. Angus continued: "We absolutely love playing at the Barrowlands, the crowd really goes for it. There's such a big highland and island community in Glasgow, and people really know how to have a good time.
"Playing in front of thousands of people is also a real honour, and something we're hoping to do more of as the popularity of trad music continues to grow."
At the Barrowlands gig, Skipinnish will be joined on stage by special guest, Malcolm Jones, in his first performance since Runrig's farewell shows at Stirling Castle.