It goes to show that you don't even have to get your feet wet to be a Nessie hunter these days.
An American mother has turned up a mysterious image of Loch Ness by trawling through Google Earth shots taken three years ago.
Lisa Stout's startling discovery has now been accepted as the ninth sighting of the monster this year by the Official Loch Ness Monster Sightings Register – and further highlights more and more people are hunting Nessie around the world through the web.
Ironically the 31-year-old from Bellevue, Ohio, has a monster – "Bessie" – on her doorstep, but has never seen it.
According to Google there are 200,000 searches each month for the Loch Ness Monster.
---
"I thought I can find a better image"
---
"As a result of a recent loss of employment, I've had a lot of time open up. I had been searching for Nessie on/off for the past few weeks, spending an hour or so a week on Google Earth as well as other places I like to visit in the App," said Ms Stout, a mother-of-one.
"I had seen some of the latest Nessie sightings and thought that I can definitely find a better image of her than that which I used for motivation to challenge myself to find her!
"Last Thursday at 9.45am, I had got my daughter off to school and began to search for Nessie when I noticed a cluster of pictures taken by an Underwater Earth Contributor all in one area near the Loch Ness Highland Resort in Fort Augustus.
---
>> Keep up to date with the latest news with The P&J newsletter
---
"I noticed what I believe may be the creature known as Nessie – or at the very least what makes up for most of the accounts of Nessie sightings that residents/ tourists are seeing and reporting."
Ms Stout said she believes the dark figure protruding from the water is "at least three to five feet tall which I believe to be is Nessie's neck and it also appears rather flat giving the neck a width of at least one foot."
In case you didn't see it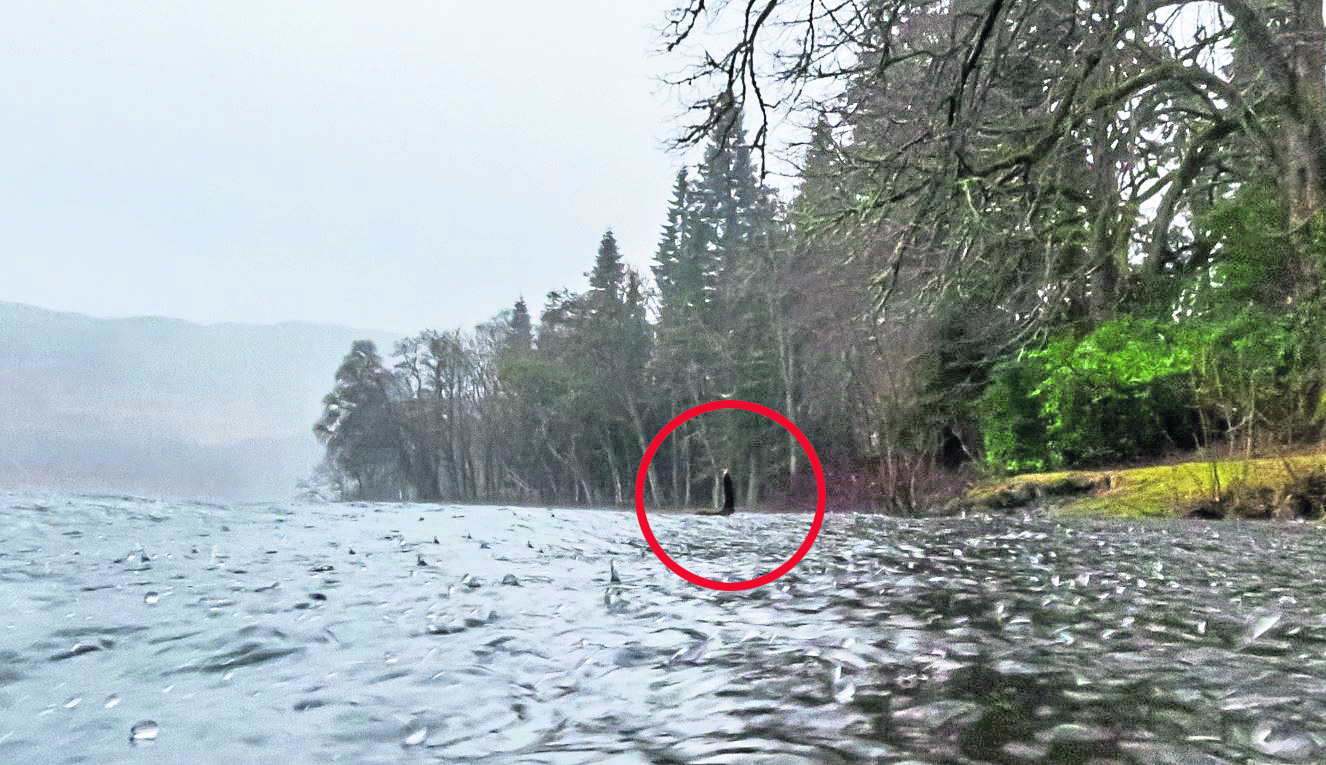 Gary Campbell, the recorder and keeper of the Official Loch Ness Monster Sightings Register said: "This is a really unusual phenomenon and our panel can't explain what Lisa has spotted therefore we are listing it as a sighting. However, it may be that by doing this, someone else across the world can come up with an explanation.
"The great thing about it being on Google is that anyone with access to the web can go on and see exactly what Lisa has captured and then make their own mind up. This means that once again, you don't have to come to Loch Ness to be a Nessie spotter."
Google Maps Easter Eggs
It looks like the head honchos at Google believe in the Scottish mythical monster as it is a mode of transport when searching for directions.
Why get the bus when you can ride on Nessie's back. With a travel time of 28 minutes between Fort Augustus and Urquhart Castle it's much quicker than the 36 minute bus journey.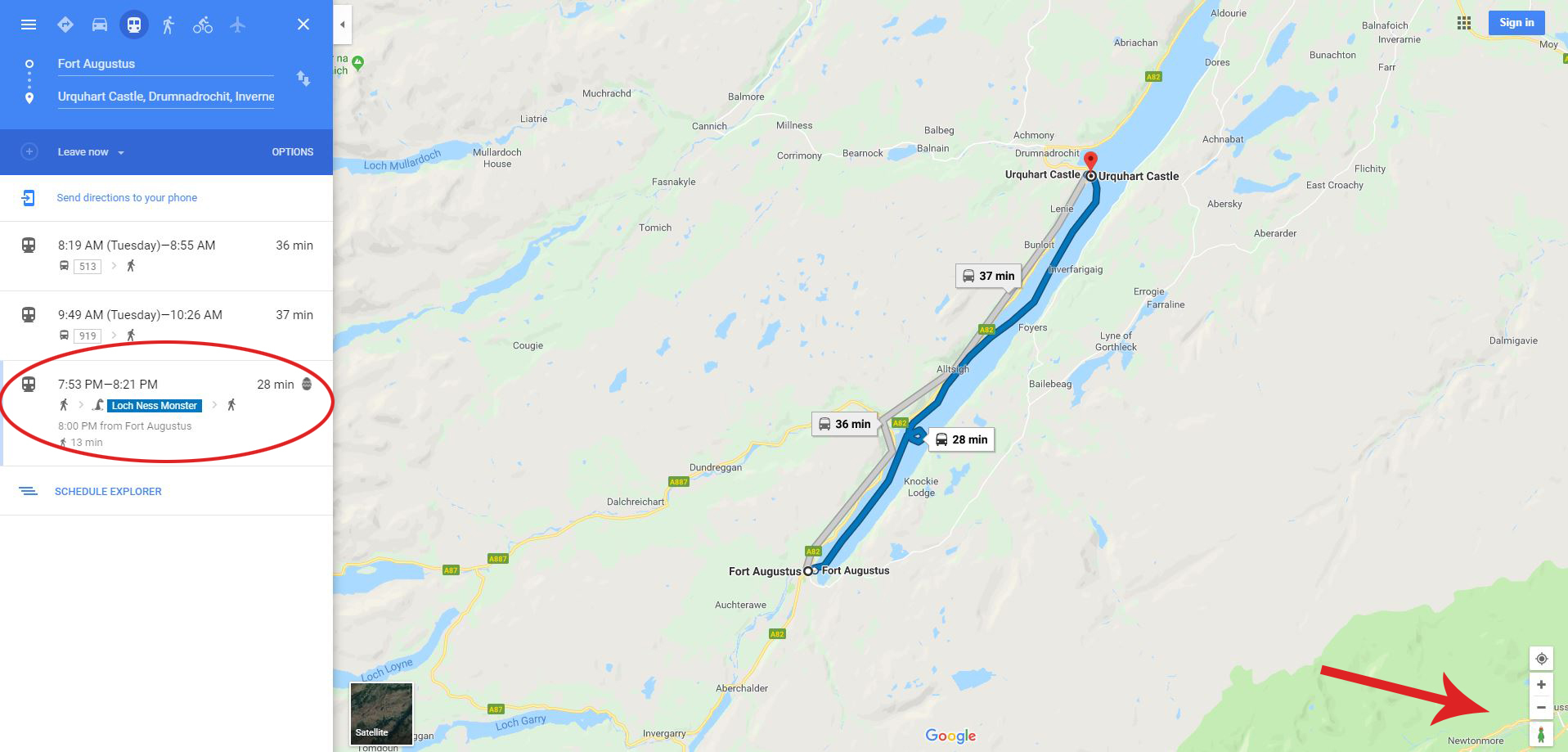 You can also spot the Loch's monster on the bottom right of the screen where the 'Street view' man is located.