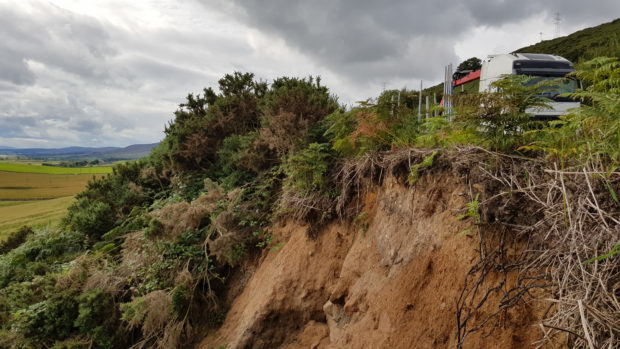 Works to repair a damaged embankment on the A9 south of Helmsdale are due to get underway next week.
A section of the embankment was washed into the field below earlier in the year but the landslip was only detected in August.
The incident led to a section of the A9 being reduced to one lane with temporary traffic lights to prevent any further subsidence.
Since then teams have been designing a repair for the area following a geotechnical assessment of the site by specialist engineers.
The repair will involve building-up the damaged embankment using around 450 tonnes of rock to stabilise the area but which will still allow water to drain through.
The work is expected to take two weeks with the road remaining open during the work with temporary traffic lights still in place as a precaution.
That is to keep the workforce safe and motorists away from the edge of the carriageway during the repair process.
Once completed the removal of the temporary traffic lights will allow the road to reopen to both lanes.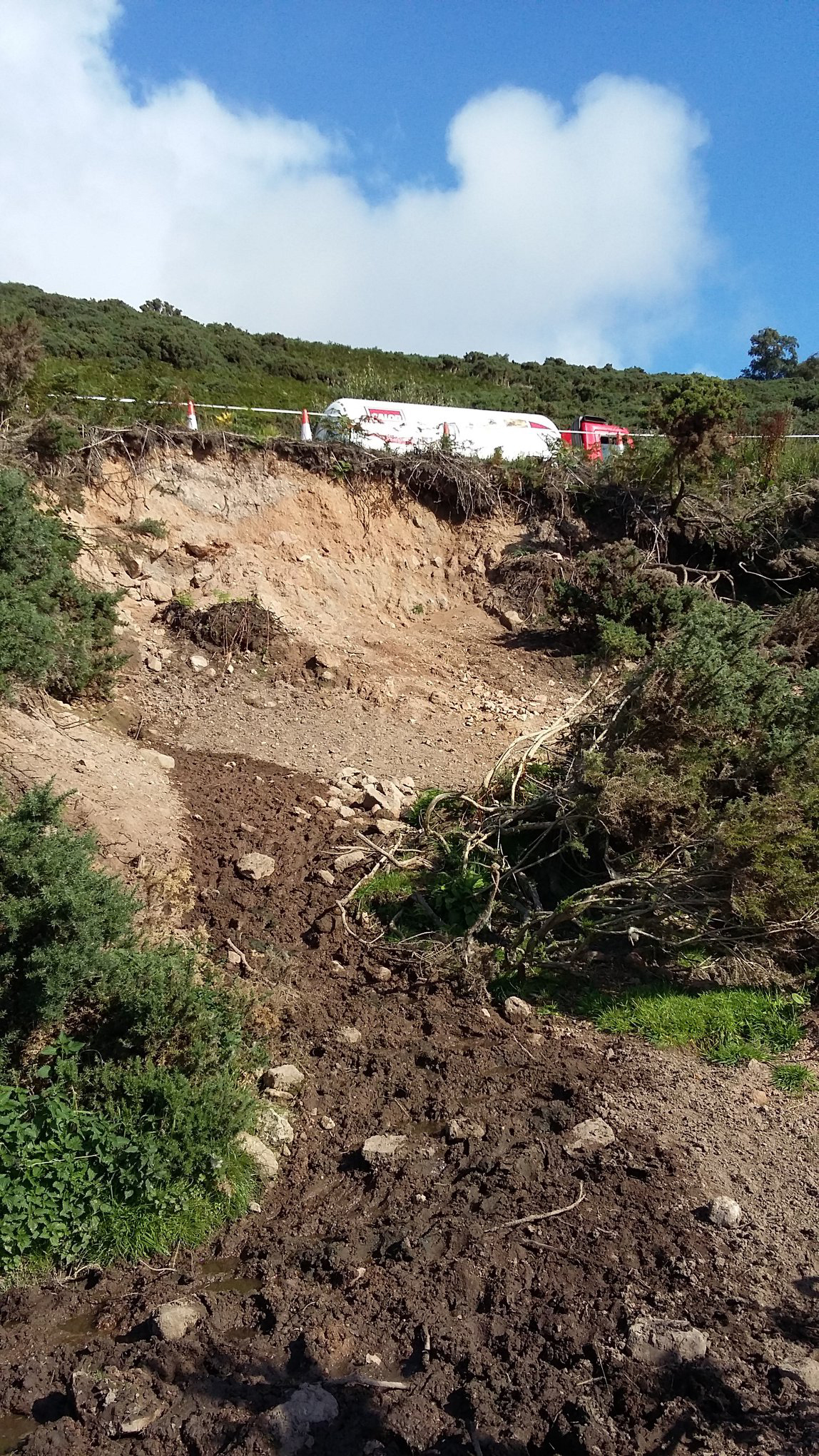 BEAR Scotland's North West Representative Eddie Ross said: "We've installed the temporary traffic lights as a precaution to help ensure motorists are kept safe on the A9 until the repairs are completed.
"Teams have worked to develop a repair that will involve working from the bottom of the embankment, where approximately 450 tonnes of rock will be built-up on the slope to repair the area.
He added: "Our team will do all they can to complete the project as quickly and safely as possible. In the meantime, the temporary traffic lights will remain in place for safety and we'll continue to monitor the area."