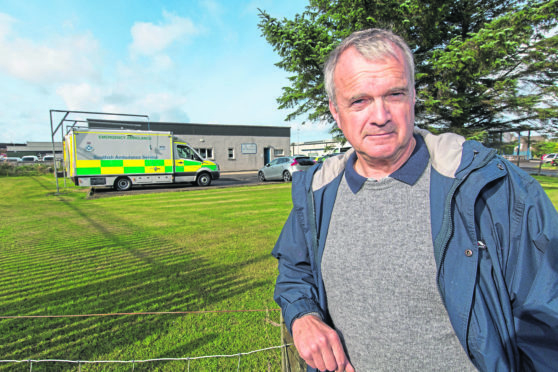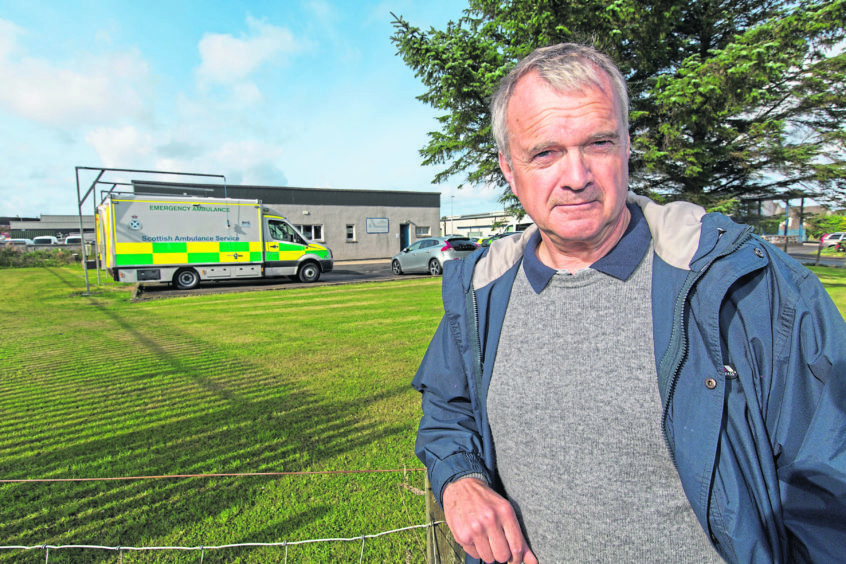 Exhausted ambulance crews are being asked to consider strike action after one team was forced to question taking a woman with a suspected ectopic pregnancy to Inverness – because it would have left the area without cover.
Staff from Lairg, Bettyhill and Golspie stations were signed off on fatigue after up to 21-hour shifts on Sunday morning.
That day, the ambulance control centre attempted to send the Wick crew on an emergency transfer from Caithness General Hospital to Inverness when a helicopter was refused.
This move, which would have left the area with just a single technician working in Thurso, was questioned by staff. Eventually a day-shift technician and trainee technician from Thurso conducted the emergency transfer of the patient.
Slightly later in the morning the single crewed technician from Thurso was tasked with an emergency maternity transfer of a mother in labour from Caithness General to Inverness as a helicopter was deemed inappropriate.
GMB officer Liz Gordon said: "This has highlighted the fragility of the ambulance service.
"When on-call crews sign off fatigued, large areas are being potentially left without A&E ambulance cover.
"Lives are being put at risk and the service is at breaking point.
"The whole on-call system is draconian.
"They are expecting people to work shifts of up to 12 hours and expecting them to be available for work 24 hours a day."
Ron Gunn, vice chairman of Caithness Health Action Team (Chat), said: "This is quite shocking.
"They are going to have to look at this. The thought of a technician covering the whole county is not good.
"I know it is a huge drain on ambulance service resources having to take patients down to Inverness.
"They are away for several hours every time."
The only way forward, says the union, is to do away with on-call cover and provide 24/7 cover at busy stations like Golspie and Aviemore.
Paramedics are working 12-hour shifts then being called  out to emergencies throughout the following 12 hours.
The GMB is now going to hold a consultative ballot for members in Caithness and Sutherland over potential industrial action.
A spokesman for the Ambulance Service said: "We will be happy to discuss these concerns with GMB directly. Taking care of patients is our number one priority and over the next five years we will be training 1,000 new paramedics, including recruiting more staff in the north of Scotland.
"This includes nine new posts in Caithness, which has allowed Wick and Thurso ambulance statiosn to move to 24/7 shifts, removing on-call working.
"We have also reduced on-call working hours and invested in specialist paramedic posts across Highland."
A Scottish Government spokesman said: "We continue to increase investment in the Scottish Ambulance Service – providing £900million in the last four years. There has been a 16.5% rise in staffing over the last decade and we are supporting the SAS to train an additional 1,000 paramedics over the course of this parliament.
"Despite our ambulance crews caring for patients in some of the most remote parts of the UK, such as the north of Scotland, in 2017 they reached 75% of patients in under 10 minutes and 96% within 20 minutes, saving more lives year on year."