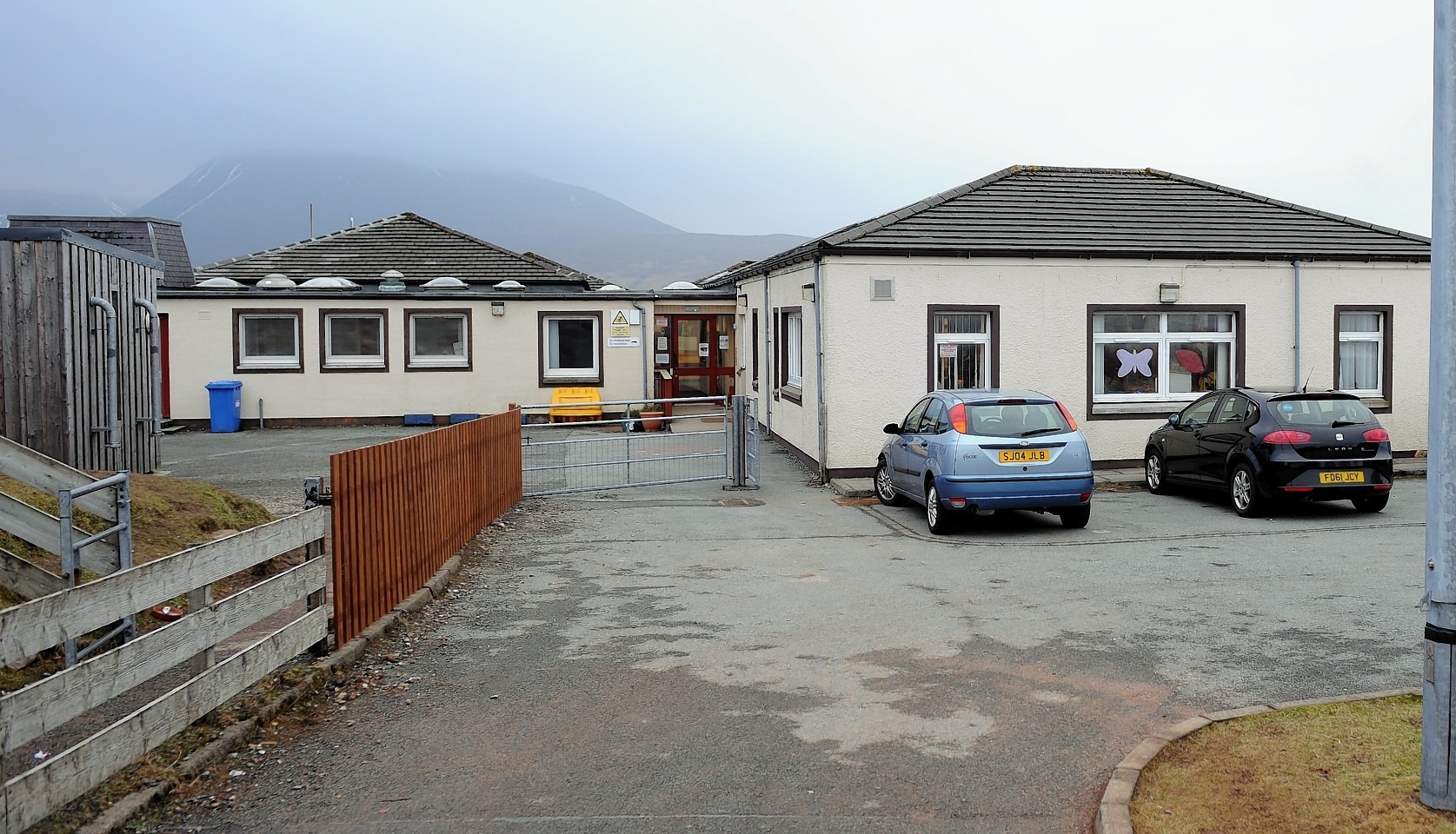 Pupils at an Island primary school had to go without hot meals this week after asbestos was found in the kitchen.
The discovery at Broadford Primary School sparked renewed calls for a new building to replace the beleaguered property.
Maintenance work on the roof dislodged flakes of paint that were found to contain small amounts of the toxic substance.
This forced the school kitchen to close, and the children were given sandwiches for lunch instead.
The head Stephen Atkins sent a letter home to parents on Tuesday, hours after the incident, informing them the risk posed was "very low" but "the kitchen area was closed off as a precaution until surfaces were cleaned."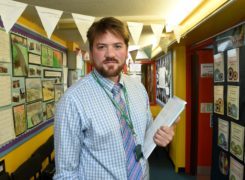 Further work was carried and the kitchen reopened yesterday as normal – but parents and politicians remained concerned amid a mounting series of environmental problems at the school.
Kate Forbes MSP said: "This is just the latest evidence that Broadford Primary School desperately needs replaced, and should have been torn down years ago.
"It needs to be on the Highland Council's list of priority schools for the sake of the children. They deserve to be educated in a safe environment. This saga will continue until Highland Council recognises that the school is a priority."
Skye Councillor John Finlayson defended how the local authority "acted so quickly in response to this issue and also informed parents."
He said: "I also hope that following the recent visit from the Deputy First Minister Mr Swinney and our MSP Kate Forbes, a wider recognition of the problems at Broadford Primary will result in additional funding being given to allow for the development of a new community school at Broadford which would benefit the whole community."
He added: "Many parents have, however, expressed concerns to me and like them I agree that this again highlights the real need for a new school for Broadford."
---
>> Keep up to date with the latest news with The P&J newsletter
---
Chairwoman of the Broadford Primary Parent Council Norma Morrison said she is tired of the "political ping pong between Highland Council and the Scottish Government", adding: "We just need a new school.
"I don't know if any parents are thinking about pulling their kids out of school but they are very worried – we know the building is done. It is not a safe or suitable environment to educate our children.
"No amount of money could repair it, there is asbestos throughout and you worry the repairs could do more harm than good."
The condition of the school is such that children's health has been affected with Mrs Morrison's own child suffering asthma until going to another school.
A Highland Council spokeswoman said: "We have thoroughly checked the building and done any remedial work required. The school is open as normal and lunches will be served."
Timeline of events
1975 – Broadford Primary School was built
2014 – Buckets in classrooms and corridors because of roof leaks.
February 2015 – Condition of school described as "scandalous" by Councillor Drew Millar who makes one of the first calls for a completely new building.
May 2016 – Councillor Hamish Fraser claims children have to "dodge buckets" at the school when it rains.
August 2016 – Broadford earmarked as one of ten schools by Highland Council that could be "rebuilt or extended."
June 2017 – Funding agreed for new modular classroom for Broadford days after mushrooms were found growing in the school.
October 6, 2017 – Highland Council delegation visits school where a drip from a leaking roof hit Budget Leader Alister Mackinnon on the head.
November 4, 2017 – MP Ian Blackford adds his voice to calls for the school to be replaced.
January 2018 – P4-7 Gaelic medium class and a special needs unit still housed in an unfinished temporary block despite replacement arriving in December.
January 24, 2018 – Pupils write to Deputy First Minister John Swinney calling for the damp, leaking building to be replaced.
February 2018 – A survey of parents finds that around a third of children experienced breathing problems since starting school at Broadford.
March 2, 2018 – The Highland Council Administration spending plans identify Broadford as one of its "immediate priority schools."
September 3, 2018 – Deputy First Minister meets with Broadford Primary parents to hear their concerns, says it is a local authority matter.