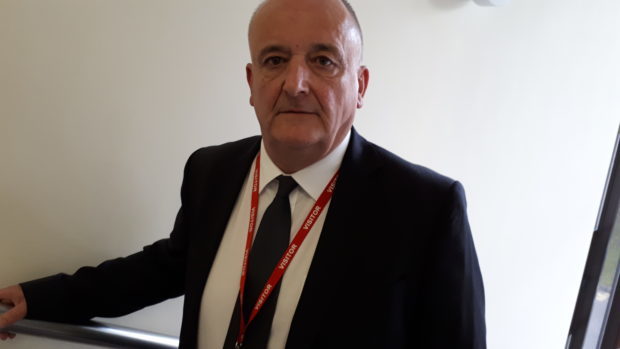 A Nairn hotel manageress who pleaded guilty to assault on a customer held on to her premises licence yesterday after a hearing by the Highland Licensing Board – but only after councillors had explored the possibility of endorsing or suspending her licence.
Mariangela Sulejmani has been the licence holder at the Aurora Hotel and Italian Restaurant in Academy Street since 2009.
In February she had an altercation with dissatisfied customer Michael Taylor and was charged with assault to injury.
She pleaded guilty at Inverness Justice of the Peace Court, but in a move described by solicitor Donald Mackenzie at the hearing yesterday as 'as rare as one in 100 cases' she was given an absolute discharge.
He said: "Mrs Sulejmani is a 51-year-old mother-of-three, a woman of unblemished character who has never been in trouble with the authorities, not even for so much as  a parking ticket.
"She's not proud of it and says should the same set of circumstances occur she will walk away and summon the police and let them deal with it."
Mr Taylor, a 57 year old HGV instructor, said at the hearing: "She's shown not one iota of remorse, my wife was petrified, she's not fit to hold a licence."
The board's clerk, solicitor Susan Blease told members that their options were to endorse, suspend or revoke Mrs Sulejmani's licence, or take no action.
After debating the first three options, the councillors decided to take no action, but to give Mrs Sulejmani a severe warning.
As she left the council chamber with her licence intact, a furious Mr Taylor said: "I find that shocking. If these people think she's a fit and proper person to hold a licence they they're not fit and proper people to sit on a committee, as simple as that.
"We've been let down now by the justice system and the licensing system, while that woman continues with her business. It's disgraceful."
Mr Taylor added: "We're not finished yet. We will consider launching a civil action against Mrs Sulejmani."