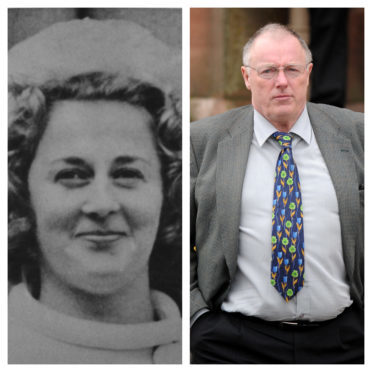 Over 30 years ago, I was told by former Northern Constabulary chief constable Donald Henderson that he believed Leanach Quarry held the key to solving this baffling case.
Asked why it was never searched properly, Mr Henderson was quite candid: "I ran out of money."
But now, it appears that Police Scotland are finally going to examine the dark depths to try and find the bodies of Renee and Andrew, albeit four decades on.
Police revisit Highland quarry after shock development in the infamous Renee Macrae murder case
I was a staff journalist with the Press and Journal at the time and had followed the story since day one.
In the original Leanach search, an underwater camera recorded an image of what I firmly believe to be a human head in a supermarket bag.
It would have been a mammoth task to empty then – but an even larger one now, since it has been partially filled in with hundreds of tons of earth. Naval divers were called in the try and find the bag. They brought up two containing garden rubbish and the search was over.
Now, they are back at the scene of what could be a significant part of this mystery.