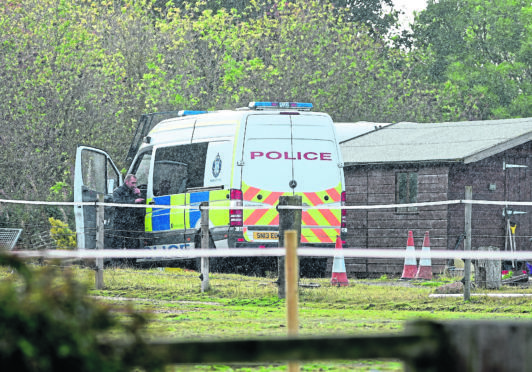 Police yesterday spent hours searching a flooded Highland quarry in a shock development in the infamous Renee MacRae case.
Mrs MacRae and her three-year-old son Andrew disappeared in November 1976 and have never been found.
Mrs Macrae's sister Morag Govans said last night that she hoped police would finally solve the mystery of what happened to her relatives and where their bodies lie.
---
>> Keep up to date with the latest news with The P&J newsletter
---
It was revealed yesterday that a police diving unit from Aberdeen had been instructed to travel north equipped with a remotely operated vehicle able to scour the dark depths of Leanach Quarry, a mile from Culloden Battlefield.
Several officers, dressed in protective clothing, stood on the banks of the deep quarry using a remotely operated underwater vehicle (ROV) to conduct the search on the area of private land.
The search continued until officers packed up and left the scene at about 3.30pm.
The three officers are expected to be working at the quarry for at least a week and speculation is growing that it may be the start of a much larger and more expensive operation to finally bring a murderer to justice.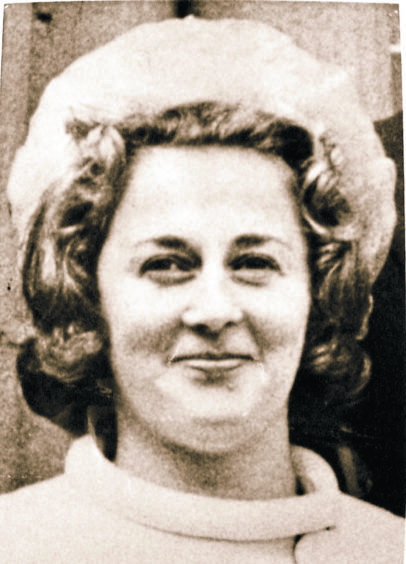 Mrs Govans said: "I have not been told anything other than another search has been started in Leanach Quarry.
"However I am sure the police will do it properly this time because there has often been criticism that the original search about two years after Renee and Andrew disappeared was not done properly.
"They used an underwater camera then and it filmed an image in a plastic bag. I have never been to the quarry. But I have been told by people who were there, that divers only recovered two bags before it was called off.
"I believe that the quarry was used as a dumping ground for years before and after Renee and Andrew went missing and the police couldn't have been sure that the correct bag was found.
"So to do it correctly, I would imagine will involve a lot of expense and manpower to have the quarry drained for a proper search to be done and recover any evidence that may be there.
"It makes sense that Leanach Quarry is the only likely place that Renee or Andrew are given what has been reported in the past.
"It probably means that I will have another long wait before knowing anything, but I have waited over 40 years and another few months won't matter if it brings their killer to court."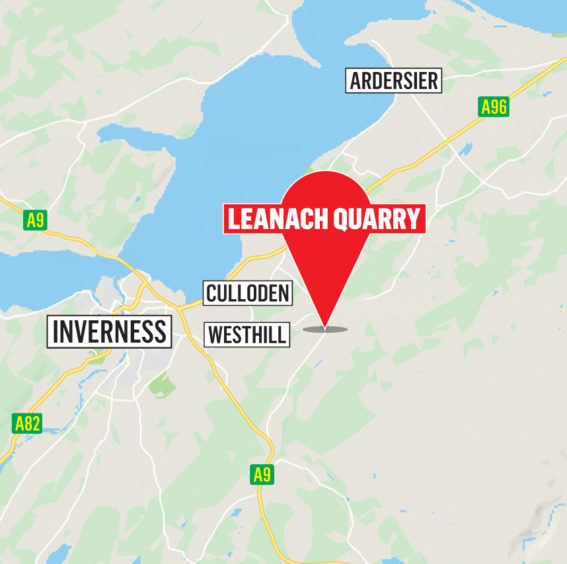 Since the image of what appeared to be a human head in a bag was recorded by a basic North Sea Oil underwater camera in 1978, hundreds of tons of earth from nearby building works have been deposited in the quarry.
So much so, that it is only about half the size it was four decades ago and covered in undergrowth. Therefore it would involve a complicated engineering project to drain and excavate it.
Advances in forensic science techniques could carry out extensive testing of water samples to detect any trace of human tissue. Plus engineering has progressed to enable quicker and more efficient methods of removing thousands of gallons of water and tons of earth in such a way as to preserve any evidence.
The investigation is being led by Det Inspector Brian Geddes. He said: "As part of the ongoing investigation into the disappearance of Renee and Andrew Macrae, officers are visiting key areas of interest in order to establish any further opportunities to progress enquiries.
"The passage of time is no barrier to the investigaton of unresolved incidents of this nature. Police Scotland along with our partners in the Scottish Police Authority Forensic Services, will continue to pursue any opportunities to progress the investigationand hopefully it will provide answers for the family of Renee and Andrew."
The senior investigating officer again renewed his appeal for anyone with information to come forward.
A dedicated unit of detective have been reviewing the evidence but Police Scotland confirmed that nothing new had come to light recently to prompt the search of the quarry.
It comes 14 years after the then Northern Chief Constable Iain Latimer ordered the search of an earth quarry at Dalmagarry near the layby where Mrs Macrae's blue BMW was found ablaze on November 12, 1976.
After weeks of painstaking forensic examination, nothing was found. The key figure in the mystery is Renee's secret boyfriend, Bill McDowell, who was supposed to go away for the weekend with the pair.
Renee's close friend Val Steventon told police that Renee belived it was a precursor to McDowell and her starting a new life.
McDowell, the former company accountant for Renee's husband Gordon's building firm, has always denied any involvement in their disappearace.
The background
Investigations into the case have been revisited by police over the years, with anniversaries proving to be fruitful spells for information.
A week into the initial investigation detective John Cathcart believed he was within a whisker of finding the bodies in Dalmagarry Quarry after discovering a smell he believed to be that of dead bodies during the first cut using a digger in the area.
Mr Cathcart's suspicions were heightened as the digger driver also experienced a similar smell during the second run; however, Mr Cathcart was instructed to terminate the search as the digger had only been contracted to the police for one week.
Bones established in a woodland area near to Bonar Bridge in 2000 were thought to have brought the mystery to an end, however, these were ruled out to belong to Mrs MacRae and her son Andrew by police as a spokeswoman said at the time "the discovery is linked to something more recent than the Renee MacRae case."
Mr Cathcart later featured on Grampian TV's Unsolved, a documentary exploring Scottish mysteries, in 2004 stating that he was "99.999% certain that the bodies are in Dalmagarry quarry" and that he "was within an ace of finding them."
A subsequent cold case review into the disappearance was launched later in 2004 by police as an extensive excavation of Dalmagarry Quarry took place. Police said at the time the excavation had "significantly enhanced" evidence.
Thirty years on from her disappearance information was presented to prosecutors in 2006 naming a suspect in the case, however, The Crown Office decided against bringing any criminal proceedings due to insufficient evidence.
A fresh appeal was launched in October 2016, as the 40th anniversary of the disappearance approached. Police later confirmed numerous calls had been received in wake of the appeal.
Timeline
November 12, 1976, 5pm – Last sighting of Mrs MacRae, 36, and her three-year-old son Andrew as they depart MacRae and Sons Inverness Office
7pm – A passing motorist spots Mrs MacRae's BMW at the Meallmore Hotel on the A9
10pm – Bus driver Malcolm Vaughan discovers Mrs MacRae's BMW ablaze in a lay-by near Dalmagarry on his way home. Bloodstain found in the boot of the car.
November 15, 1976 – Mrs MacRae and her son Andrew are officially declared as missing
November 18, 1976 – Bill McDowell, the accountant of Mrs MacRae's estranged husband Gordon, admits to being Mrs MacRae's secret lover. He is subsequently fired by Mr MacRae.
1977 – Naval divers search Leanach Quarry on Culloden Moor and film what appears to be a head wrapped in a supermarket carrier bag.
A sketch is released to the press before the quarry is eliminated from the inquiry by police.
1998 – A bank card bearing the name R MacRae is unearthed by a digger working on a house in Inverness near to where Mrs MacRae's husband Gordon used to stay.
Bank card is traced to another Mrs R MacRae of Inverness, cooling police inquiries.
2000 – Bones discovered in woodland near Bonar Bridge in Sutherland are thought to be those of Mrs MacRae and her son Andrew. Police rule out any connection.
2004 – Extensive excavation of Dalmagarry Quarry is carried out which "substantially enhanced" evidence, police said
2006 – Report naming a suspect is sent to prosecutors, however, insufficient evidence cited as the reason for refraining from entering into proceedings.
2006 – A radar survey is commissioned by local farmer Brian MacGregor which identifies an anomaly beneath the northbound carriageway of the A9 near Moy
Nov 2016 – Officers investigating Mrs MacRae's disappearance confirm they would work with the appointed contractors of the A9 dualling project to establish what the anomaly identified by Mr MacGregor may be
Jan 2017 – Police reveal numerous calls were received following an appeal launched in October 2016 in the run up to the 40th anniversary of Mrs MacRae and her son Andrew's disappearance
October 2018 – Police return to Leanach Quarry