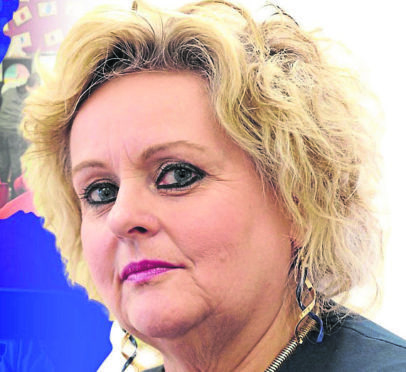 A community-based garden project in the north is under threat as NHS Highland outlines plans to withdraw its entire £51,000 funding budget from March next year.
The Garden Project at the Isobel Rhind Centre in Invergordon has been in operation for more than 10 years providing training and horticultural therapy for adults suffering with learning and physical difficulties.
A total of 16 adults are currently involved in the project, which could cease to exist as soon as March next year.
Following the submission of a letter to High Life Highland the future of the lifeline service looks bleak, as the public health board announces their withdrawal of their funding package worth £51,147.
A spokesman for High Life Highland said: "We have received confirmation from NHS Highland that their funding towards the horticultural project for adults with learning support needs at the Isobel Rhind Centre supported by HLH's Horticultural Trainer and staff at Inverness Botanic Gardens and Nursery will cease at the end of the year."
Arlene Johnstone, head of service for learning disabilities and autism confirmed the board simply couldn't afford to keep the service afloat. She said: "We understand that people may think we are closing the Isobel Rhind Centre in Invergordon, please be assured we have no intention of closing the centre.
"We are unable to continue to provide the existing funding for the garden project in the Isobel Rhind Centre, Invergordon.
"We will be in touch with individuals that currently attend the garden project to find alternative similar activities in the Isobel Rhind Centre or in other local projects.
"We are also in discussion with Highlife Highland and we are very willing to work in partnership to explore alternative models, such as social enterprise that could provide paid employment, and allow access to the grounds."
NHS Highland are currently in talks with various bodies to find alternative arrangements prior to its closure; however, in a bid to prevent users from bearing the brunt of the board's stark funding cuts, Councillor Maxine Smith has now launched an online petition to gain public support against the move.
She added: "I am currently in talks with the NHS to see what other alternatives there are to the Isobel Rhind Centre losing their garden project.
"It might be a case of delivering it in a different way – discussions are at a very early stage. The garden project is fundamentally important to the people who use it and it would devastate them to lose it."